"THERE WILL COME SOFT RAINS"
By: Sara Teasdale
March 20, 2023
A (pro- or anti-) science-, mathematics-, technology-, space-, apocalypse-, dehumanization-, disenchantment-, and/or future-oriented poem published during sf's emergent Radium Age (c. 1900–1935). Research and selection by Joshua Glenn.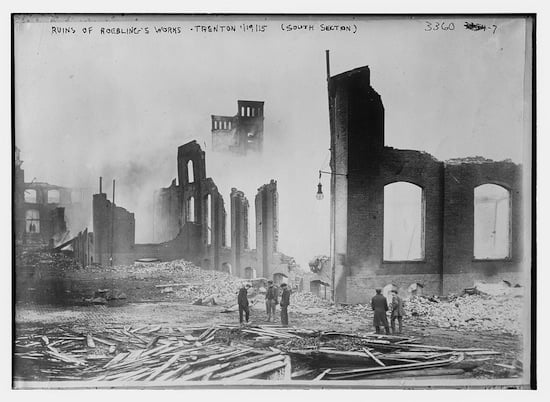 There will come soft rains and the smell of
the ground,
And swallows circling with their
shimmering sound;
And frogs in the pools singing at night,
And wild plum trees in tremulous white,
Robins will wear their feathery fire
Whistling their whims on a low fence-wire;
And not one will know of the war, not one
Will care at last when it is done.
Not one would mind, neither bird nor tree
If mankind perished utterly;
And Spring herself, when she woke at
dawn,
Would scarcely know that we were gone.
— "There Will Come Soft Rains" (July 1918 issue of Harper's Monthly; later revised and provided with the subtitle "War Time" in Teasdale's 1920 collection Flame and Shadow), was published just after the start of the 1918 German Spring Offensive during World War I, and during the 1918 flu pandemic. It inspired and is featured in a famous sf story of the same title by Ray Bradbury.
***
RADIUM AGE PROTO-SF POETRY: Stephen Spender's THE PYLONS | George Sterling's THE TESTIMONY OF THE SUNS | Archibald MacLeish's EINSTEIN | Thomas Thornely's THE ATOM | C.S. Lewis's DYMER | Stephen Vincent Benét's METROPOLITAN NIGHTMARE | Robert Frost's FIRE AND ICE | Aldous Huxley's FIFTH PHILOSOPHER'S SONG | Sara Teasdale's "THERE WILL COME SOFT RAINS" | Edith Södergran's ON FOOT I HAD TO… | Robert Graves's WELSH INCIDENT | Nancy Cunard's ZEPPELINS | D.H. Lawrence's WELLSIAN FUTURES | & many more.