SCHEMATIZING (6)
By: Joshua Glenn
February 14, 2023
One in a series of posts via which HILOBROW'S Josh Glenn will attempt to depict the intellectual and emotional highs and lows of developing a semiotic schema. Series dedicated to its target audience of one: Malcolm Evans.
*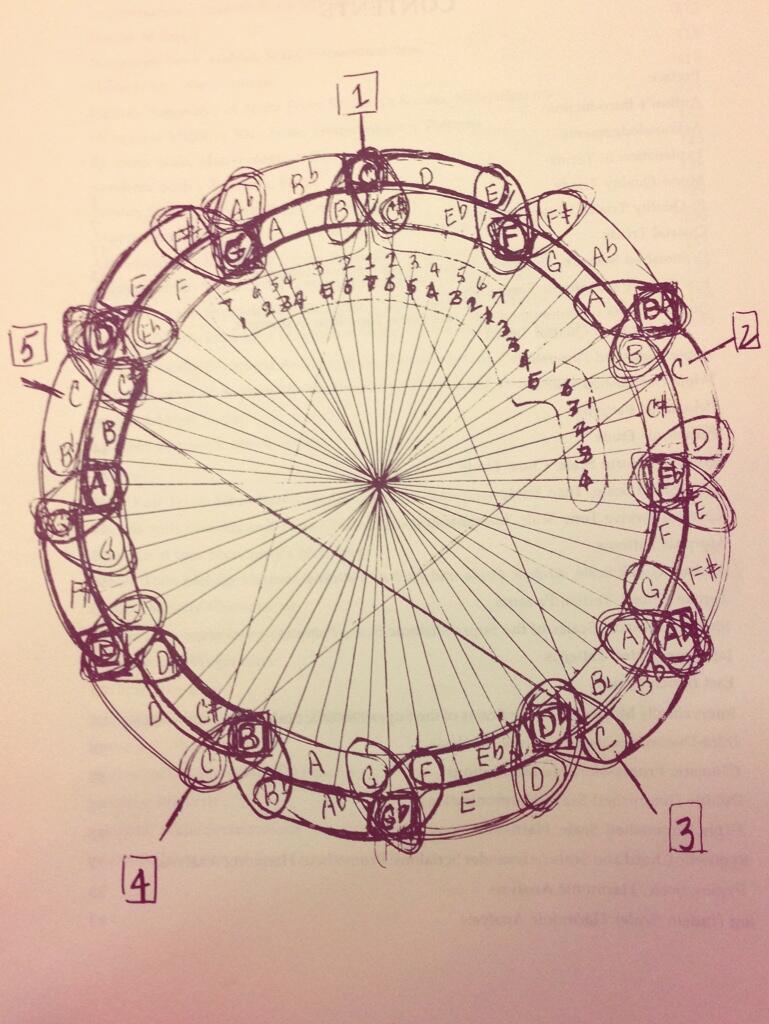 The pioneering semiotician and logician C.S. Pierce describes the formation of hypothesis as "an act of insight," the "abductive suggestion" coming to us "like a flash." For Peirce, abduction is an instinct that relies upon unconscious perception of connections between aspects of the world. It is also associated with, or rather produces, according to Peirce, a certain type of "musical emotion," which sets it apart from either induction or deduction:
Hypothesis substitutes, for a complicated tangle of predicates attached to one subject, a single conception. Now, there is a peculiar sensation belonging to the act of thinking that each of these predicates inheres in the subject. In hypothetic inference this complicated feeling so produced is replaced by a single feeling of greater intensity, that belonging to the act of thinking the hypothetic conclusion. Now, when our nervous system is excited in a complicated way, there being a relation between the elements of the excitation, the result is a single harmonious disturbance which I call an emotion. Thus, the various sounds made by the instruments of an orchestra strike upon the ear, and the result is a peculiar musical emotion, quite distinct from the sounds themselves. This emotion is essentially the same thing as an hypothetic inference, and every hypothetic inference involves the formation of such an emotion. We may say, therefore, that hypothesis produces the sensuous element of thought, and induction the [merely] habitual element.
Excerpt from Peirce's paper "Illustrations of the Logic of Science" in Popular Science Monthly (August 1878).
***
MORE FURSHLUGGINER THEORIES BY JOSH GLENN: SCHEMATIZING | IN CAHOOTS | JOSH'S MIDJOURNEY | POPSZTÁR SAMIZDAT | VIRUS VIGILANTE | TAKING THE MICKEY | WE ARE IRON MAN | AND WE LIVED BENEATH THE WAVES | IS IT A CHAMBER POT? | I'D LIKE TO FORCE THE WORLD TO SING | THE ARGONAUT FOLLY | THE PERFECT FLANEUR | THE TWENTIETH DAY OF JANUARY | THE REAL THING | THE YHWH VIRUS | THE SWEETEST HANGOVER | THE ORIGINAL STOOGE | BACK TO UTOPIA | FAKE AUTHENTICITY | CAMP, KITSCH & CHEESE | THE UNCLE HYPOTHESIS | MEET THE SEMIONAUTS | THE ABDUCTIVE METHOD | ORIGIN OF THE POGO | THE BLACK IRON PRISON | BLUE KRISHMA | BIG MAL LIVES | SCHMOOZITSU | YOU DOWN WITH VCP? | CALVIN PEEING MEME | DANIEL CLOWES: AGAINST GROOVY | DEBATING IN A VACUUM | PLUPERFECT PDA | SHOCKING BLOCKING.