Cross-post: Intro (4)
By: Peggy Nelson
March 24, 2021
Cross-post is a series of occasional other voices, featuring posts from selected blogs and other writings across the web.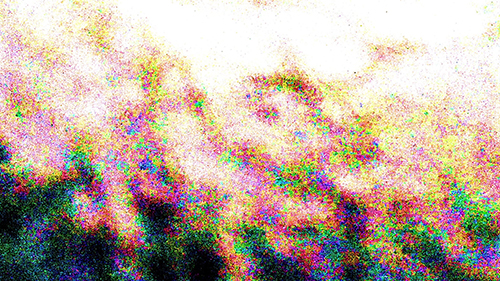 We are thrilled to introduce our latest cross-poster, multi-experimentalist, artist and writer Blanca Rego, who hails from Ferrol in NW Spain and currently resides in Barcelona, and works in the intersections of film, sound, social media, poetry concrete, critique, and narrative. Known on Twitter as _blank (@null66913), the hyperlink pun is apt: the HTML attribute target="_blank" opens a new window for additional content. Rego opens up new windows of perspective and practice that target the creative vortices of, as she suggests: .rain.noise.chaos.vøid.
We previously featured some of Rego's film work here in our Eye Candy column. During the Early Lockdown Period (Spring 2020), she produced a series of beautiful and provocative abstract films by pointing the camera at the walls of her bedroom, "field recordings" of same, and then amplifying both beyond the recommended limits to see what, if anything, might be hiding there, or be sparked to life by the interaction.
Rego is also a dedicated noise artist, which is how Eye Candy, in its other guise as @otolythe on Twitter, first encountered her. Her interests in sound range from noise to processing to editing and collaging found sounds. The following piece, Siete pronósticos de lluvia, is from a series based on film soundtracks: "Some of the pieces are remixes, others complete reimaginations."
In addition to her studio output, she writes film and art theory and criticism for both English and Spanish outlets, and maintains a lively practice as a translator.
Cross-post will be picking up on Rego's blogging and Twitter threads (an excellent use of the micro-blogging platform as it was originally envisioned). Rego uses Twitter threads to expose research into overlooked and unexplored areas, with an unerring sense for what you can't believe you hadn't heard about before, but now you absolutely must find out more.
Tune in this Saturday (March 27) for Rego's first cross-post with HILOBROW, a deep dive into the early-film threshold world of "soundies". And welcome Blanca!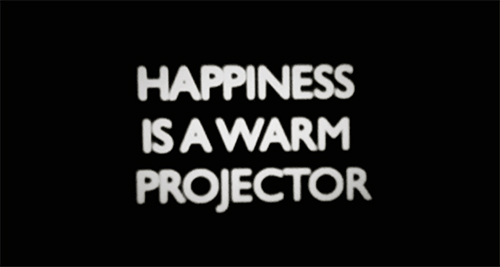 ***
Blanca Rego: website, twitter, vimeo, bandcamp, soundcloud, mixcloud
Blanca Rego's blog (in Spanish): Makimono
Blanca Rego on HILOBROW: Eye Candy (30): Blanca Rego's Lockdown Videos
Lockdown videos showcase site: vimeo