Anthony Braxton
By: Anthony Miller
June 4, 2014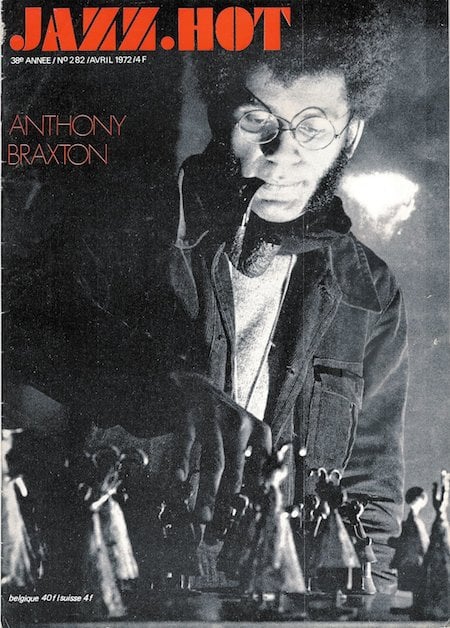 Long before taking up teaching, saxophonist, composer, and musical philosopher ANTHONY BRAXTON (born 1945) had a professorial air: bespectacled, besweatered, often smoking a pipe. With impressive chops both mutton and musical, he could captivate and affront, radiate seriousness and exude impenetrability. Look at the superbly arcane pictograms he uses for the titles of his pieces. A math-and-chess-obsessed tactician who hustled street chess games when jazz gigs were scarce, Braxton adores the "sonic geometry" of composition. Born in Chicago, he found his life's work in the city's Association for the Advancement of Creative Musicians. He announced himself with For Alto (1970), the first freely improvised solo saxophone LP. He integrated Coltrane and Ornette, Paul Desmond and Warne Marsh, Schoenberg and Stockhausen. As a result of this musical syncretism, some contend Braxton does not play jazz and he himself concurs, preferring to call his work "creative music" within a "Trans-African Continuum." There is no arguing with Braxton's prolific recordings and the immense scope of his world of alphabetically identified Trillium operas and American Indian and Indonesian ancestor worship-inspired Ghost Trance Musics. Braxton's surreally cerebral cosmology is as far out in its own way as Sun Ra's Afro-Futurism. The aspirant Braxtonologist might seek out The Tri-axium Writings (1985), his three-volume treatise on music and creativity. Believing creativity is fundamentally a vehicle for enlightenment, Braxton asks those listeners he refers to as his "friendly experiencers" to think deeply about their definitions of music and culture.
From For Alto (1970): "To pianist Cecil Taylor"
From First Duo Concert (1974), by Anthony Braxton and Derek Bailey: "The First Set — Area 1"
From Creative Orchestra Music 1976: "Comp. 55"
From Anthony Braxton 12 + 1tet, 9 Compositions (Iridium) 2006 [with some explanation of Ghost Trance Musics]
***
On his or her birthday, HiLobrow irregularly pays tribute to one of our high-, low-, no-, or hilobrow heroes. Also born this date: Russell Brand, Bruce Dern, Dagmar Krause, Wendy Pini.
READ MORE about members of the Blank Generation (1944-53).