Mari Sandoz
By: Brian Berger
May 11, 2014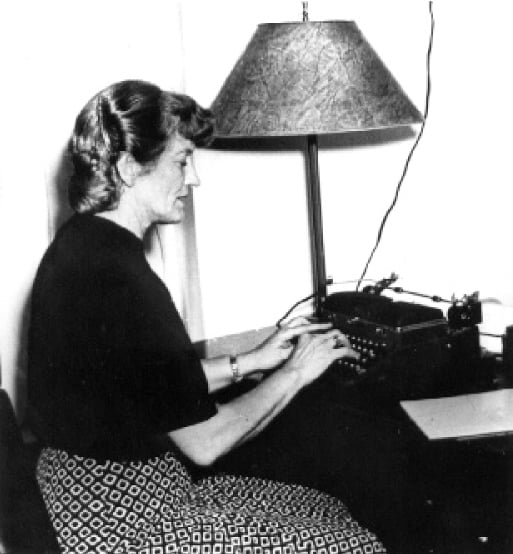 It seemed, in December 1964, that MARI SANDOZ (1896–1966) might soon be famous — really famous, like in the movies, which her novel Cheyenne Autumn now was. The eldest of Swiss immigrant Jules and his wife Mary's six children, Sandoz was born in rural Sheridan County, Nebraska. Here she worked the homestead, graduated 8th grade, taught school, and married a rancher before fleeing, in 1919, for Lincoln, where she entered college, worked for the state historical society and wrote, with little success. Corresponding with a literary agent in 1929, Sandoz offered this autobiographical tale: "Our first spring in the hills. The cattle that were to pay off a $1700 mortgage (it wasn't funny then) drifted away in a May blizzard. My brother and I, thirteen, followed them horseback, found, dug out and saved all but two cows. It took us twelve hours to go seven miles and I was totally blind for six weeks, still blind in one eye." In 1935, Old Jules — a remarkable, unsentimental biography of her deceased father — won the $5000 Atlantic book prize. The novels Slogum House (1937) — a superior Plains family saga — and Capitol City (1939) — Sinclair Lewis-like allegory — followed. Crazy Horse: Strange Man of the Oglalas (1942) remains one of the great American biographies, a brilliant work of rigor, empathy and imagination. Cheyenne Autumn (1953) — about that people's 1878 flight from an Oklahoma reservation to their Wyoming native grounds — should have been a great picture but Sandoz' work was bowdlerized and, despite powerful moments, John Ford's film satisfied no-one.
***
On his or her birthday, HiLobrow irregularly pays tribute to one of our high-, low-, no-, or hilobrow heroes. Also born this date: Rosa Auslander, Martha Graham, Phil Silvers, Richard Feynman, Denver Pyle.
READ MORE about members of the Hardboiled Generation (1894-1903).