Dizzy Gillespie
By: Tor Aarestad
October 21, 2013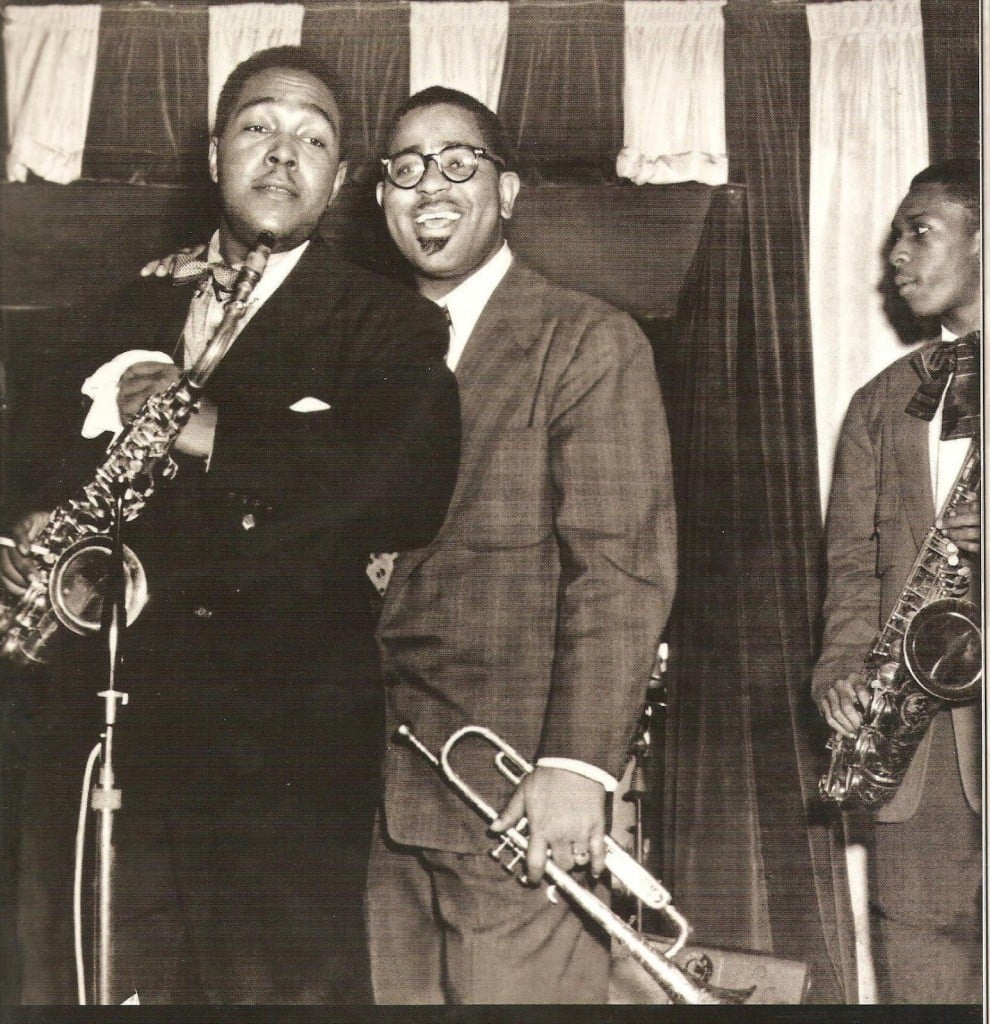 Present impressions of DIZZY GILLESPIE (John Birks Gillespie, 1917–93) are most likely to be drawn from his later years — his comedic showmanship, that curiously upward-pointing trumpet, those inhumanly inflated cheeks. Even in old footage you see that easy smile, the natural showman, the life of the party. But an easy smile didn't make you successful as a black man in the 1940s; in Dizzy's case it was ambition, genius, and tenacity that did it. And a ferocity that isn't evident in those pictures; Dizzy always carried a knife in his younger years and was fired from the Cab Calloway Orchestra for cutting Calloway in a dispute. Self-taught on a B-flat horn, he was played for a fool as a cocky 12-year-old when a piano player challenged him to play along to a tune in C and Dizzy was stumped. Stumping others with harmonic and rhythmic innovation became his calling; he took to obsessive piano playing to figure out how to create harmonies and take apart chords and rebuild them. But it wasn't just his musical intelligence that was prodigious, his chops were virtuosic. He wanted to challenge the speed and fluidity of sax players and did it — creating rapid-fire runs with legato phrasing. Dizzy got together with, among others, Charlie Parker and Thelonious Monk in the early sessions that created Bebop; they were driven by a desire to create music that white bandleaders couldn't play. What they did in a few years was create a musical form that equalled the complexity and intellectual rigor of classical music. In the shadow of Jim Crow.
His hits are manifold — "Manteca," "A Night in Tunisia," "Cubana Be, Cubana Bop" — but my favorite is "Salt Peanuts." Just like Dizzy, it seems like a novelty act, but it's not.
***
On his or her birthday, HiLobrow irregularly pays tribute to one of our high-, low-, no-, or hilobrow heroes. Also born this date: Fran Landesman, Ursula K. LeGuin, Lux Interior, Yoshikazu Ebisu.
READ MORE about members of the New Gods Generation (1914-23).