What We Said To Them
By: Peggy Nelson
October 3, 2012
THE TWENTIETH CENTURY, EMANATED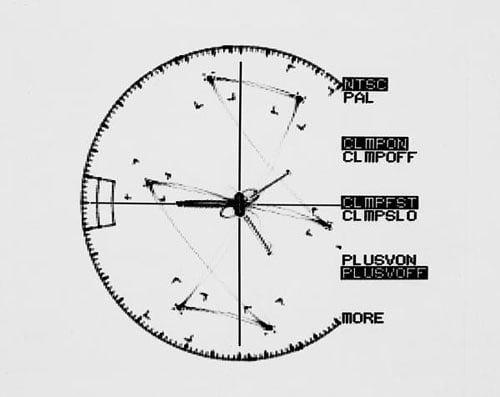 We've been talking to them all along. Not that they've probably been listening. The history of 20th century broadcasting has been like hordes of Whos to the Grinch, singing and laughing and reporting and goofing around: all the noise, noise, noise noise!
We talk TV! You talk some TV?
Who knows what alien ears our media may massage light-years from now? In Meet The New Flesh, Same As The Old Flesh, NTSC & PAL daydream about the pulses of commerce, canned laughter & cheap melodrama rippling out into the solar system & beyond; picking & flicking through the archival backwash of broadcast media as it fades & diminishes into cosmic irrelevance & sublime-banal mystery. These last bits of broadcast signal our signoff from prime time deep space.
This sound-suite was broadcast as part of Analogue Is Not Digital, created by Sneha Solanki for radio station basic.fm, and is now available online. Hey! Move a little closer to your television: we come in peace, to bring you terrific tasting space dust.
IN SPACE NOBODY CAN HEAR YOU SCREEN
***
Read more:
NTSC & Pal on SoundCloud
Jimmy Kipple Sound
peggynelson.com
You Talk Some TV? previously on HiLobrow
Sneha Solanki