Roy Loney
By: Lynn Peril
April 13, 2012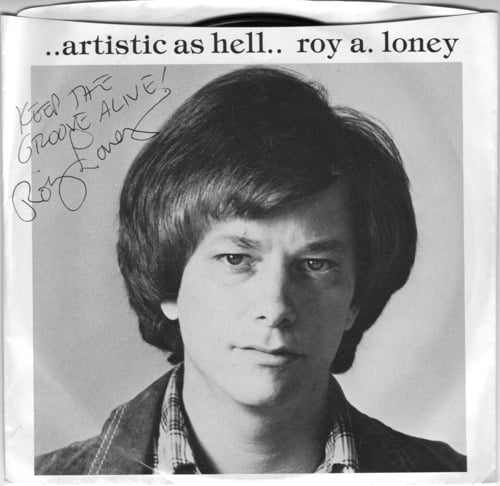 Sliding down an icy sidewalk in stiletto heels, ricocheting off cars and fences, clutching my grandmother's fur coat tightly around me, I came very close to seeing ROY LONEY (born 1946), backed by the Phantom Movers, on a Wisconsin winter night in 1979 or so. But when I reached the club's threshold, I found it dark and deserted; the show had been cancelled. The drive back to my parents' house in the suburbs, where I'd moved in a fit of pique after my landlord had the effrontery to raise my studio apartment's rent from $175 to $200, was particularly long and cold.
There was another joke on me that night. My love for the Flamin' Groovies' Shake Some Action LP had propelled me down to the club. I knew Loney left the band he founded in 1965 with Cyril Jordan years before the jangly masterpiece debuted in 1976 (and sadly reached the cut-out bins not terribly long after). What I didn't understand was that the Groovies with and without Loney were completely different forces of nature, a distinction that became crystal clear the first moment I dropped a needle on 1971's Teenage Head LP. Instead of the later incarnation's homage to the British Invasion, there's rockabilly and country and blues. Loney's vocals growl and cry throughout, from the sexually charged adolescent braggadocio of the title song, to the syncopated wistfulness of "Yesterday's Numbers," and all points in between.
In the words of Flamin' Groovies superfan Miriam Linna, it's "what the Rolling Stones would have sounded like if they'd sworn their allegiance to the sound and style of Sun Records instead of Chess."
***
On his or her birthday, HiLobrow irregularly pays tribute to one of our high-, low-, no-, or hilobrow heroes. Also born this date: Jacques Lacan and Samuel Beckett.
READ MORE about members of the Blank (1944-53) Generation.