Peace Inc.
By: Peggy Nelson
October 14, 2011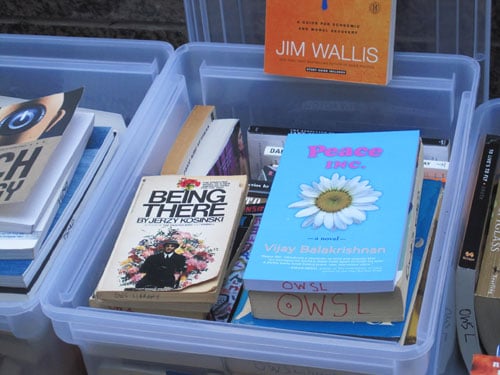 [Peace Inc. by Vijay Balakrishnan, as spotted in the #OccupyWallStreet Library]
War is big business, once again. So why not… peace? HiLobrow friend Vijay Balakrishnan has just published a motley Manhattan picaresque, in which the recently-arrived and the recently-reinvented cross paths and purposes to both comic and serious intent. Cast in a post-9/11 New York, "Bob," an immigrant with an appended-avatar name, hatches a brilliant business idea, located in the now-normalized virtual nexus of ideals, finance, and cyberspace. Surely, nothing can go wrong… right?
If you've ever lived in New York, you know these people. And if you haven't, meet them now. If you are in search of a new author to follow, you've found him. And if you're thinking about new ways to do business… a funny, real, insightful slice of contemporary-yet-timeless city life: HiLobrow invites you to give Peace Inc. a chance.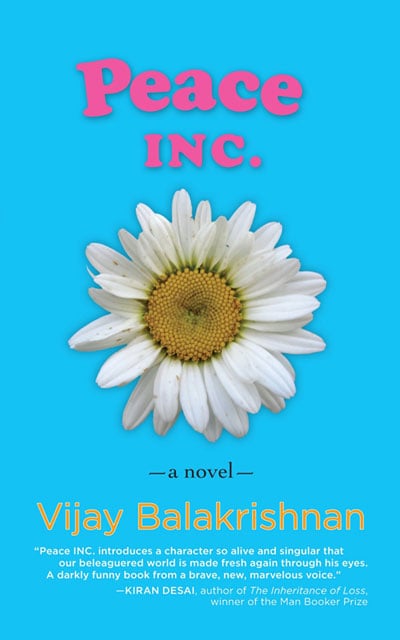 ***
Peace Inc. on Amazon, Facebook, and currently running, 140-characters at a time, on Twitter.
ALSO SEE: Rushkoff vs. the 1% (1) | Tactical Utopia | Feral Dissent | Don't Mourn, Organize | Occupying Our Gardens | Grand Theft Politics | The Black Iron Prison | News about the Wage Slave's Glossary