Eye Candy (8)
By: Peggy Nelson
October 13, 2011
Eye Candy is early this week. In New York, artist Molly Crabapple has been sketching the #OccupyWallStreet protesters and their signs.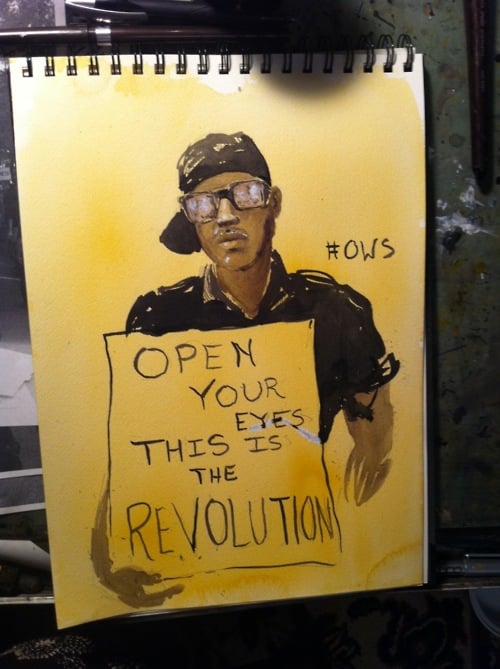 Combining fluid draftsmanship with spontaneous verve, these portraits are both an homage and an argument. Here are real people, they seem to say, with real issues.
And here is their portrait gallery.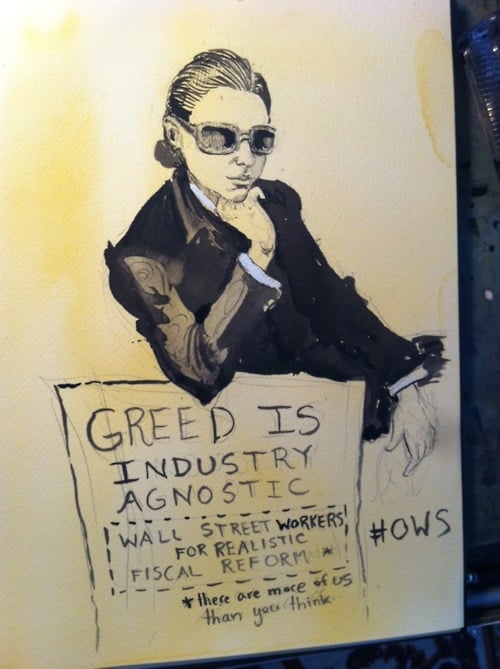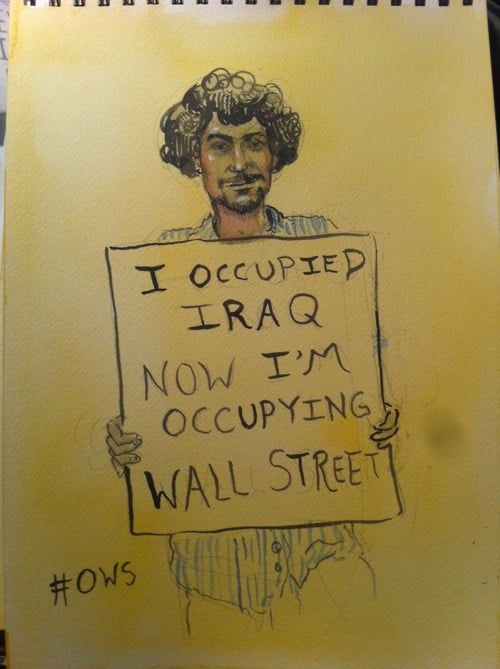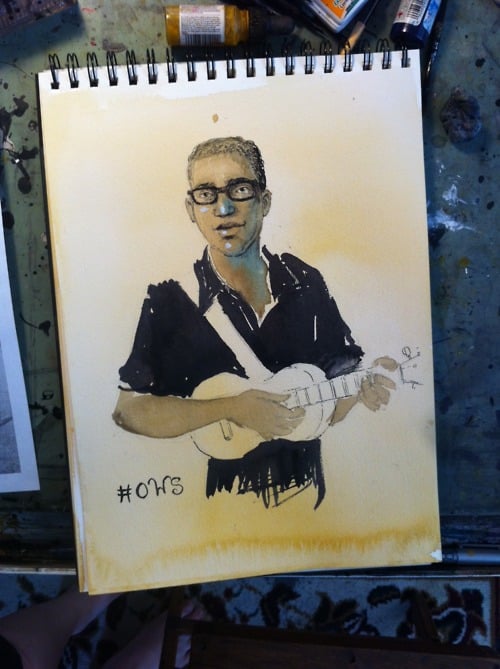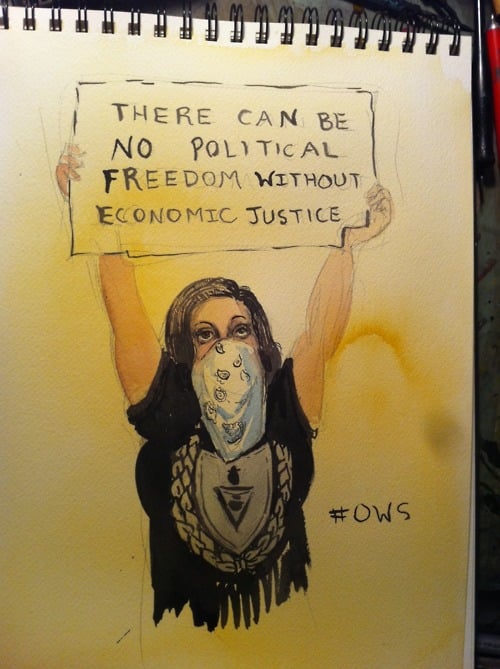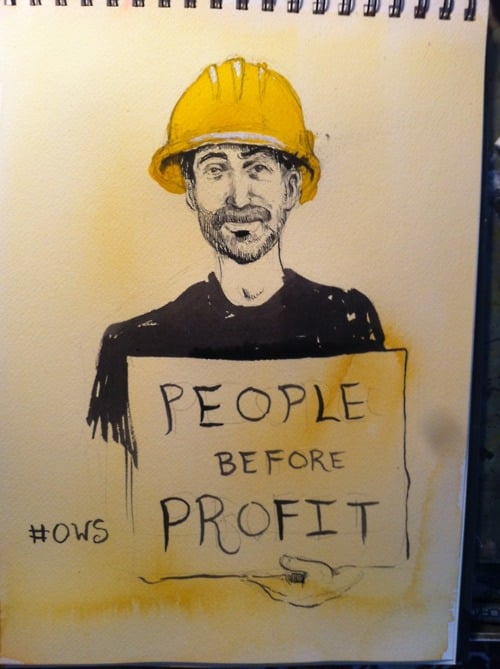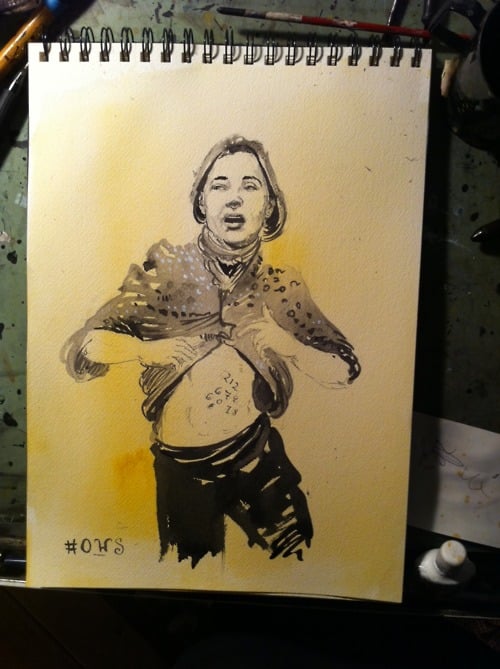 [Before a march, a woman shows the crowd the Lawyers Guild phone number on her stomach.]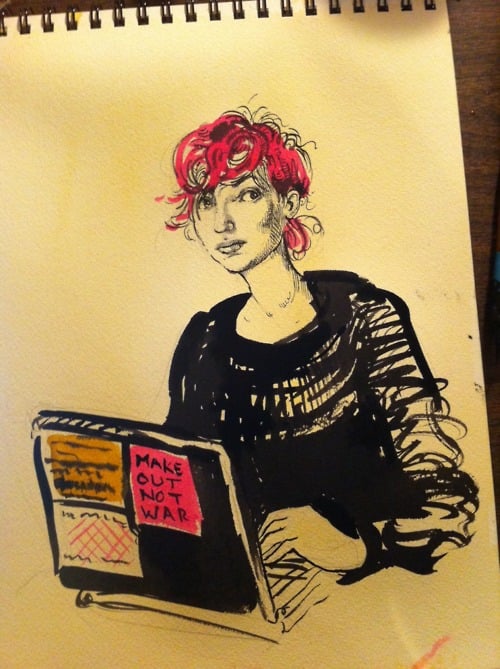 [British journalist Laurie Penny files copy on Occupy Wall Street]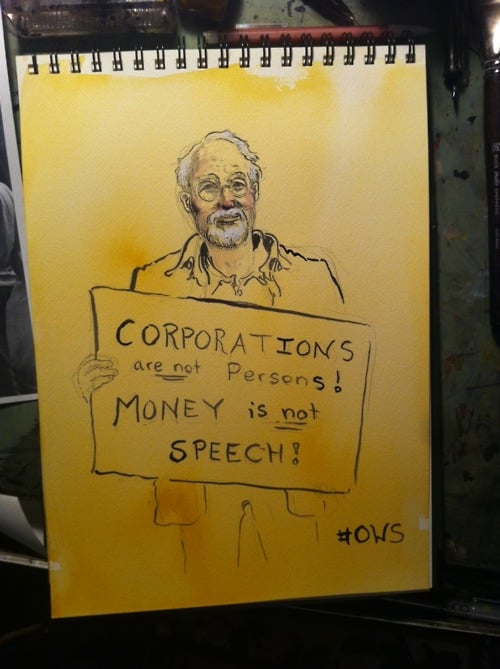 ***
All images and captions from www.mollycrabapple.com.
Molly Crabapple is the founder of Dr. Sketchy's Anti-Art School, a combination life drawing and burlesque event, either already in, or coming soon, to a city near you. Start one of your own.
— Linkage via @chelseyhotel
ALSO SEE: Rushkoff vs. the 1% (1) | Tactical Utopia | Feral Dissent | Don't Mourn, Organize | Occupying Our Gardens | Grand Theft Politics | The Black Iron Prison | News about the Wage Slave's Glossary