Magister Ludi (5): Holier & Easier
By: Patrick Cates
May 3, 2010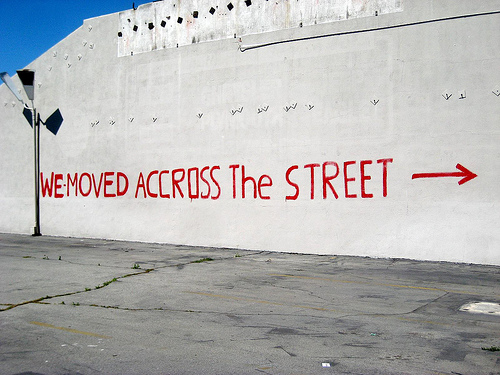 In a knee-jerk response to the large number of completely correct sets of answers I received for the Capitals & Cardinals challenge, I concocted the devilishly difficult Holier Hoes contest. But so devilishly difficult has it proved to be that not one entry has arrived in the Magister Ludi mailbag. Accordingly, instead of announcing a new challenge today, I have decided to breathe life into last week's dying effort as follows:
The deadline is now 9PM EST on Sunday 9 May.
The 5 not-quite-HiLo-Heroes have been removed; the 35 remaining Holier Hoes are all HiLo Heroes who have been celebrated on HiLobrow.com.
The list below reveals the initials of all the Heroic Hoes.
The rubric is otherwise the same.
***
Holier Hoes Initially:
Craved Bone Grind (D. C.)
Born Quieter (R. Q.)
Tracheal Burns (A. S.)
Show Erratic Mind (C. S.)
Had Nails Only (L. L.)
Solarium Bug Whirl (W. B.)
Hustling Camcorders (S. L. S.)
Vacant Loser (O. L.)
Rousing Mortals (L. A.)
Hails True Souls (L. A.)
Spots Genre Ruts (P. S.)
Dark Theory Pro (D. P.)
Hurries Rugged Cobra (E. R. B.)
Enhance Dolor (L. C.)
Fake Cranial Hum (C. K.)
Salami Jab Technique (J-M. B.)
Calamity Shock Reel (S. C.)
Shit Reference (T. F.)
Priests Nearby (B. S.)
Prim Anal Nooks (R. P.)
Onstage Cove (S. C.)
Creates Wily Lore (A. C.)
Animal Whistler (W. S.)
Matinee Horror (H. M.)
Herald Thy Hero (T. H.)
Sound Filterer (R. S.)
Reliable Asylum Twit (W. B. Y.)
Inmate Lover (T. V.)
Starring Moron (G. M.)
Path Luminary (H. P.)
Bolder Bugger (R. G.)
Dire Lonely Creative (V. de C.)
Regrets Anagram (M. S.)
Heist Schemer (C. H.)
Garage Slob Elite (G. B.)