Max Roach
By: Brian Berger
January 10, 2010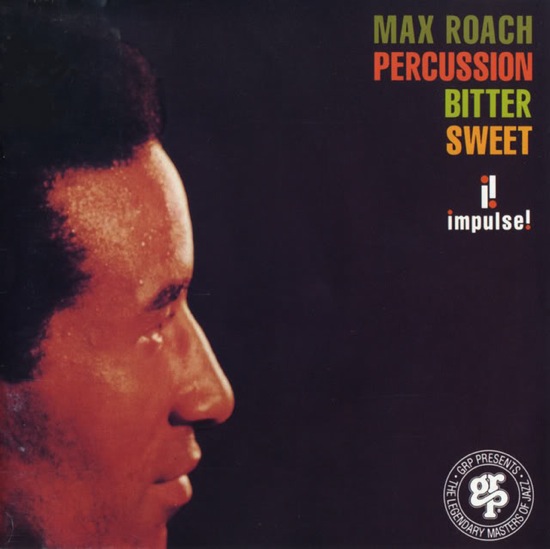 Even if MAX ROACH (1924-2007) had been only one place — WOR studios in Manhattan on November 26, 1945, the night Charlie Parker's Reboppers recorded "Now's The Time," "Thriving On A Riff," "Ko-Ko," and other shards of modernist genius — he would have been immortal. But the Brooklyn-raised drummer, composer, activist, and educator was just getting started. In the next decade, Roach would record with Bud Powell, Coleman Hawkins, Miles Davis, Thelonious Monk, Charles Mingus, and Clifford Brown. It was with the last two named that Roach challenged social as well as musical, conventions. In 1952, he and Mingus co-founded artist-run Debut Records; in 1954, Roach offered Brown, a brilliant trumpeter six years his junior, co-leadership of his band, a signal act of generosity in a hierarchical world. Brown, 25, died in a car accident in 1956; Debut folded the next year. But Roach himself was indomitable: listen to Sonny Rollins' Freedom Suite (1958) or Roach's own We Insist! The Freedom Now Suite (1960) and Percussion Bitter Sweet (1961). His bold gestures didn't go unnoticed, even by non-jazz fans like J. Edgar Hoover, whose FBI agents would question Roach about his radical associations in '65. Again, Roach was undeterred. In 1972, he began teaching at the University of Massachusetts and went on to create some of his finest work (in duos, percussion ensembles, string quartets), fulfilling a promise that he'd made in the title of a 1958 album: Deeds Not Words.
***
Each day, HILOBROW pays tribute to one of our favorite high-, low-, no-, or hilobrow heroes on that person's birthday.
READ MORE about men and women born between the New Gods Generation (1914-23) and the Postmodernist Generation (1924-33).
READ MORE HiLo Hero shout-outs.
SUBSCRIBE to HiLo Hero updates via Facebook.
SHARE this post, by clicking on the toolbar below.