Eye Candy (44)
By: Peggy Nelson
January 26, 2021
So it hasn't been your day, your week, your month, or even your year? Eye Candy thinks you might need a nice cup of tea, and artist Ruby Silvious has the perfect brew.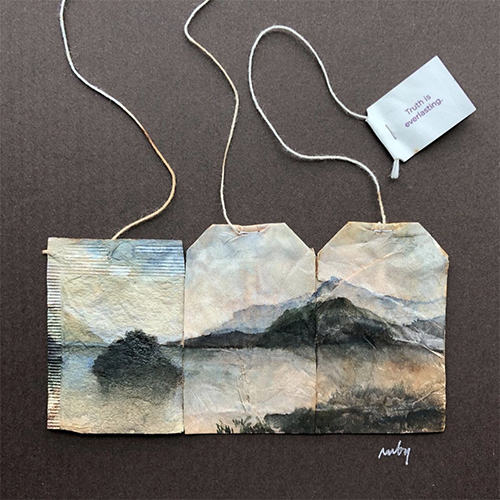 Using discarded tea bags, Silvious rinses them, flattens them out, and turns them into tiny canvases for her work. Her subjects range from landscapes and still lives to commentary on current events and reflections on art history. She started experimenting with tea bags and other ephemera as a base for paintings and collage in 2013, and then kickstarted the work into an oeuvre two years later when she challenged herself to 323 Days of Tea, one for almost every day in the year.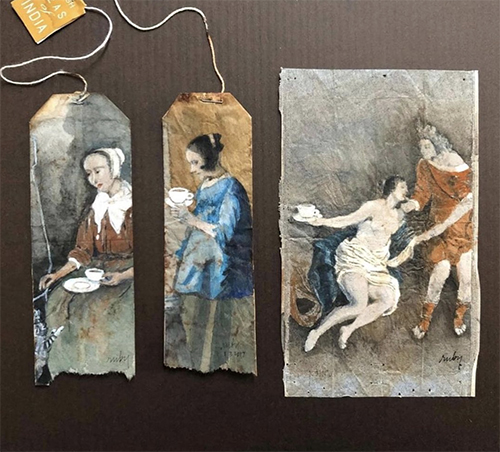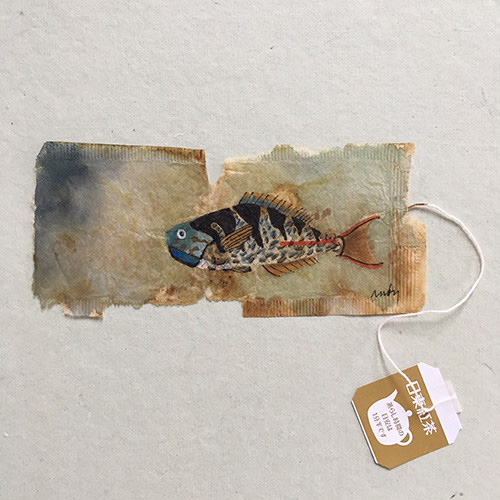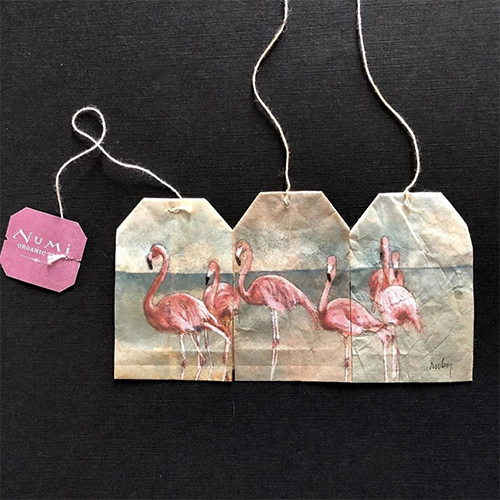 Since then she's focused on places (including Japan), activities (Museum-Goers), and life during the pandemic of course, as well as other topics as they catch her fancy.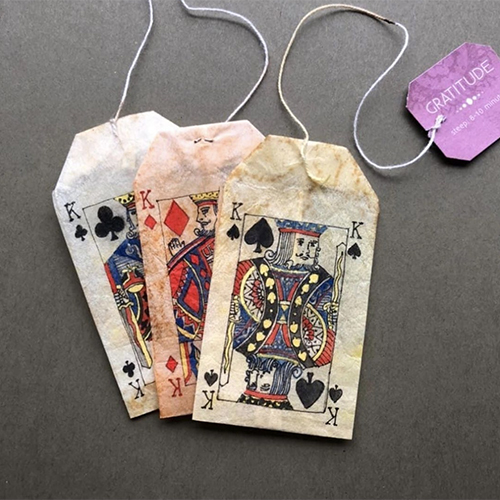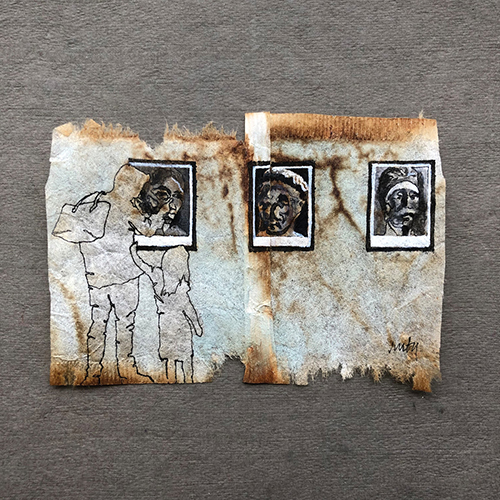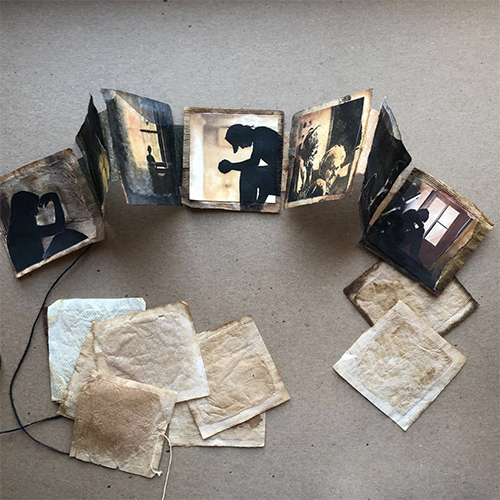 Recently she completed COVID Blues, in which, inspired by Picasso's Blue Period, she used blue tones to create art during a 14-day self-isolation period in 2020.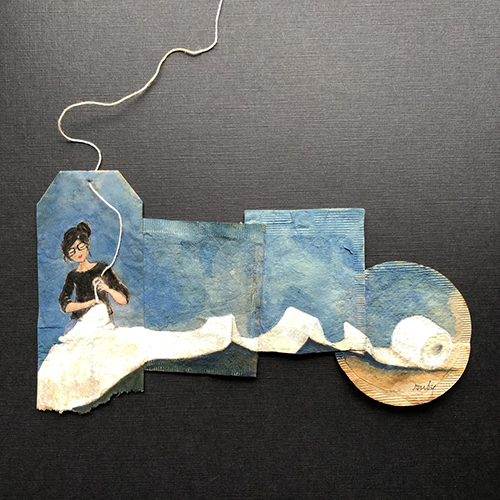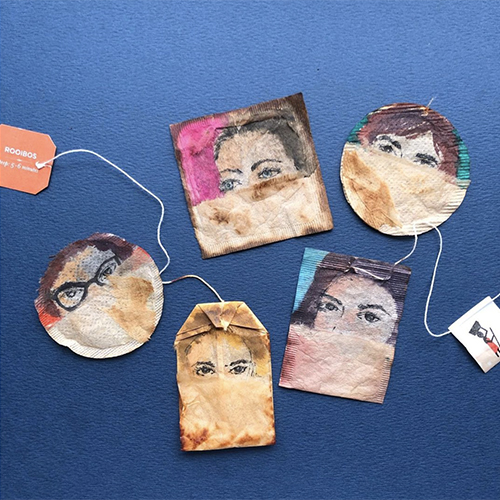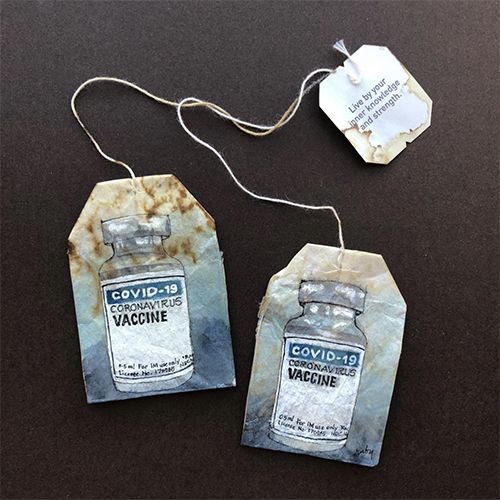 Not all of the works are small-scale, however. Silvious has also completed large-scale kimonos, using hundreds of rinsed out and processed tea bags.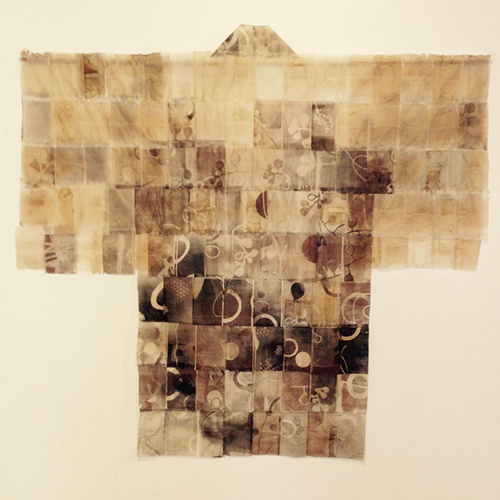 From the website:
Made with over 375 used tea bags. Some of the bags went through a printmaking process, using intaglio inks in an earthy brown palette to simulate sepia stains on the tea bags, and printed through an etching press.
And of course, there's always tea.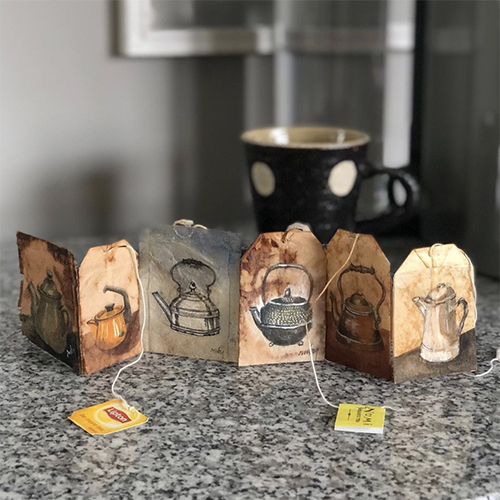 Eye Candy encourages you to check out Silvious' website for more, and to follow her on Instagram for a nice surprise cuppa, just when you might need it.
***
Ruby Silvious: website; instagram