Best 1909 Adventures (5)
By: Joshua Glenn
March 6, 2019
One in a series of 10 posts identifying Josh Glenn's favorite 1909 adventure novels. Happy 110th anniversary!
*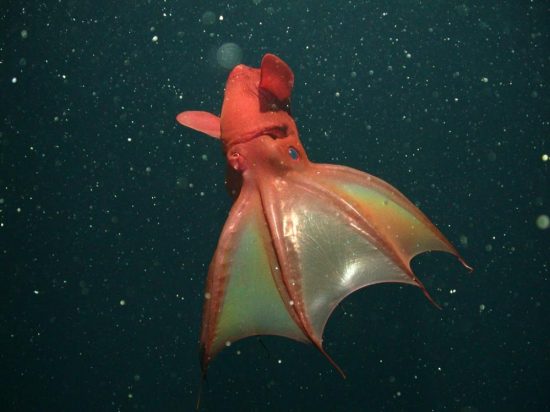 Gustave Le Rouge's Radium Age science fiction adventure La Guerre des Vampires (The Vampire War).
In Le Prisonnier de la Planète Mars (1908), adventurer Robert Darvel discovers that Mars's rather dull-witted humanoids are herded and harvested by the vampiric Erloor. That is to say, it's a kind of occult, hastily written mashup of H.G. Wells's The Time Machine (1895) and The First Men in the Moon (1901). In fact, Le Rouge has been credited with helping French sci-fi transition from its Vernean incorporation of science to a Wellsian imaginative fictionalization of science. In the feuilleton installments that make up this sequel, Darvel's comrades back on Earth — including several brilliant inventors, the lovely millionairess Miss Teramond, and an avant-garde chef (!) — work feverishly in their Tunisian laboratory to communicate with Darvel. Their blind servant, Zarouk, can perceive "obscure radiations of the electromagnetic spectrum," which will come in handy when invisible creatures follow Darvel back to Earth, kidnap Miss Teramond, and threaten to prey on all humankind. We discover that the Erloor are controlled by invisible, blood-drinking octopus-bat creatures, which inhabit a kind of massive Habitrail. Moreover, these Vampires are themselves preyed upon by a mysterious, psychic, volcano-dwelling entity. What can it be?
Fun facts: Le Rouge's Mars sequence was translated and published in omnibus form by Brian Stableford, in 2008; and also by David Beus and Brian Evenson, in 2015.
***
JOSH GLENN'S *BEST ADVENTURES* LISTS: BEST 250 ADVENTURES OF THE 20TH CENTURY | 100 BEST OUGHTS ADVENTURES | 100 BEST RADIUM AGE (PROTO-)SCI-FI ADVENTURES | 100 BEST TEENS ADVENTURES | 100 BEST TWENTIES ADVENTURES | 100 BEST THIRTIES ADVENTURES | 75 BEST GOLDEN AGE SCI-FI ADVENTURES | 100 BEST FORTIES ADVENTURES | 100 BEST FIFTIES ADVENTURES | 100 BEST SIXTIES ADVENTURES | 75 BEST NEW WAVE SCI FI ADVENTURES | 100 BEST SEVENTIES ADVENTURES | 100 BEST EIGHTIES ADVENTURES | 75 BEST DIAMOND AGE SCI-FI ADVENTURES | 100 BEST NINETIES ADVENTURES (in progress) | 1994 | 1995 | 1996 | 1997 | 1998 | 1999 | 2000 | 2001 | 2002 | 2003 | NOTES ON 21st-CENTURY ADVENTURES.