Hampton Hawes
By: Brian Berger
November 13, 2015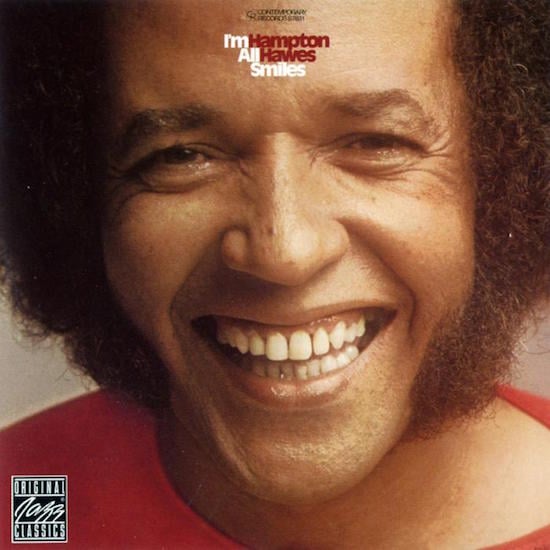 Even in an era of exceptional jazz pianism, HAMPTON HAWES (1927–77) stood out. Born and raised in Los Angeles where his father was an eminent Presbyterian minister and his mother a church pianist, Hawes was childhood friends with Eric Dolphy, attended Polytechnic High School and was gigging professionally while still a teenager. In 1947, he met and played with Charlie Parker, and like Bird, Hawes would excel in both fiery uptempo numbers and ballads, as recordings with nearly every L.A. bopper of note and erstwhile "West Coast cool" arranger/composers like Shorty Rogers and Lennie Niehaus vividly attest. In 1953, the Army called, and though removed from the scene for almost two years, Hawes' 1955 recordings — many for Hollywood blacklist victim Lester Koenig's Contemporary label — are among his finest. A prolific series of triumphs followed, including superb dates with Charles Mingus and Sonny Rollins, through November 1958. Then the man who'd convinced Hawes, a junkie, to sell him some heroin, put a .38 to his head and flashed his badge: Federal Bureau of Narcotics. In late 1962 in Forth Worth, Texas — four years into his ten-year prison sentence — Hawes began working on an Application for Executive Clemency; it was a long shot, sure. On August 16, 1963 — the same day a local television station filmed Lee Oswald handing out Fair Play for Cuba Committee leaflets in New Orleans — President Kennedy signed Hawes's pardon. Free again, Hawes resumed his career, both advancing his musical art in an increasingly difficult jazz marketplace and writing one of the great American — no further qualifications needed — autobiographies, Raise Up Off Me (1974), a work ranking with peak Richard Pryor in its candid expression of black thought, wit and resilience. Its first chapter, titled "Flash Gordon of the Niggers," begins:
We used to call some of them jackleg preachers. Their robes rich as rubies in sunlight, preaching in their resonant voices, eyes checking the collection plates come in. And Monday's they'd be out juicing, seven card stud, low ball, lay anything they could get their hands on. It was their trip, how they made their living, and I don't put them down for it. If folks was dumb enough to believe that jive, they can't rightfully complain.
"Bernie's Tune", with Wardell Gray, live September 1952

"Somebody Loves Me," January 1956

"St. Thomas," February 1964

Live in Montreux, June 1971



***
On his or her birthday, HiLobrow irregularly pays tribute to one of our high-, low-, no-, or hilobrow heroes. Also born this date: George V. Higgins, Ayaan Hirsi Ali, William Bradford Huie.
READ MORE about members of the Postmodernist Generation (1924-33).