Meadowland
By: Peggy Nelson
April 16, 2015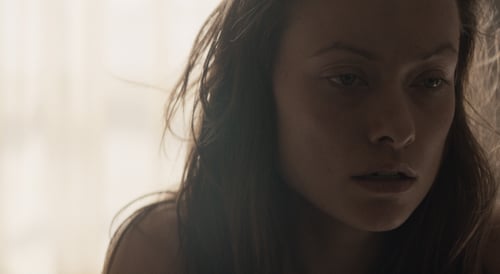 Kudos to former HiLobrow Artist-in-Residence Chris Rossi, whose new film Meadowland will premiere Friday, April 17, 2015, at the Tribeca Film Festival in New York.
Meadowland, about a couple trying to cope with the disappearance of their son, was written by Rossi, and boasts a powerhouse cast including Olivia Wilde, Luke Wilson, Giovanni Ribisi, and Elizabeth Moss. It is directed by cinematographer turned director-to-watch Reed Morano (Frozen River; Kill Your Darlings). Meadowland was shot on location in and around New York last year, and is entered into the Narrative Feature competition at Tribeca.
From the Tribeca Festival website:
Sarah (Olivia Wilde) and Phil's (Luke Wilson) son goes missing, shattering their life together. As months pass with little information, they each struggle in their own way to cope. Phil's more traditional route leads to an unexpected friendship, but also a precarious disconnect with the responsibilities of his job as a city cop. Teacher Sarah goes even farther overboard, struggling to keep herself in check beside the students, parents, family members, and officials that interrupt her search for answers.

Cinematographer Reed Morano takes her first turn in the director's chair with this masterfully crafted contemplation on a relationship strained to the breaking point. With virtuosity reminiscent of Kelly Reichardt, she navigates the strange and bitter moments that follow two people who only want to grieve. Wilde and Wilson capture unraveling emotions with remarkable power and persistence, alongside a cadre of exceptional supporting actors in Kevin Corrigan, John Leguizamo, Elisabeth Moss, Giovanni Ribisi, Juno Temple, and Merritt Wever.

—Arthur Ryel-Lindsey
Readers may remember how Rossi's Low Priority Hero, the audio graphic novel featured here in 2012, pushed the listener of seemingly ordinary detective tales into an uncomfortable complicity with the suspects and events.
From Rossi's HiLobrow bio:
Did they get the right guy? Were these attacks personal? Politically motivated? If pushed hard enough, could I do something like that?

There are gaps. Ellipses. You enter the space full of questions. The psyche is on edge. And if we're willing to admit it, that's where the fun is. Because the missing rungs in the ladder invite us to reach and reflect. Maybe on ourselves.
While we can't go into greater detail on Meadowland before its wider release, we can expect the film to feature some key Rossi themes: a mystery that is not what it seems; ruptures in the every-day that turn it into anything-but; and how just underneath ordinary lives lie disturbing, and perhaps disturbingly familiar, depths.
Watch this space for a longer feature with Rossi about screenwriting, psychology, and the uncanny experience of seeing one's words acted into life.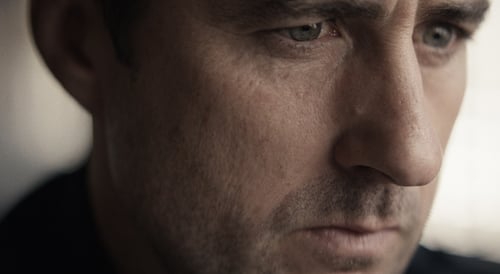 ***
Chris Rossi on Twitter: @cfrossi
Chris Rossi on HiLobrow: Chris Rossi, Artist-in-residence
Meadowland premiere: Tribeca