Walter Matthau
By: Brian Berger
October 1, 2014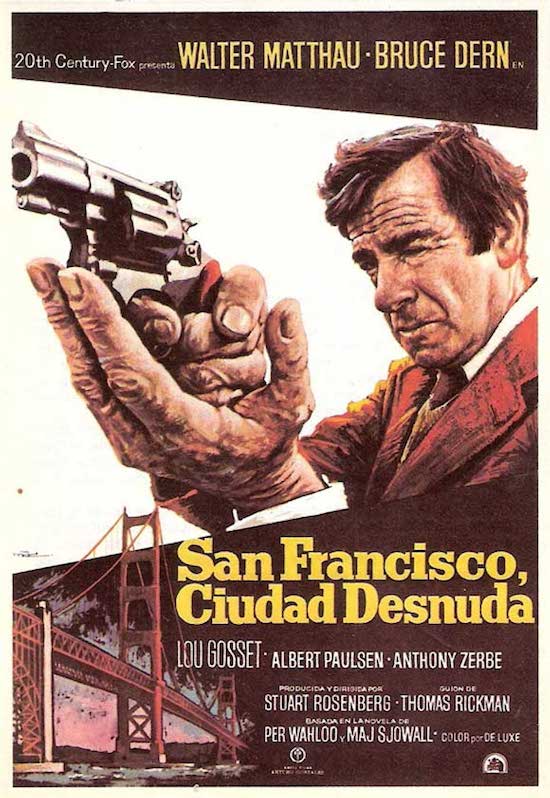 "Dry and casual" was how one critic described WALTER MATTHAU (1920–2000) in the 1952 Broadway play, In Any Language, qualities which remained when, belatedly, he became a movie star too. As befitted a talent that stretched back to Yiddish theater and continued through early television, Matthau's film career started strong, including notable roles in an idiosyncratic, liberal western, The Indian Fighter (1955) and two subversive, contemporary social crisis pictures, Bigger Than Life (1956), about drug addiction, and A Face In The Crowd (1957), about the corrupting power of mass media. Unjustly overlooked, 1957's gritty Slaughter on Tenth Avenue — based on the real-life 1947 murder of Manhattan longshoreman Andy Hintz — found Matthau a memorably unsettling waterfront mob boss. Gangster Story (1959), Matthau's sole directorial effort, aspired to B-picture status and didn't come close, though the rare film appearance of his co-star and soon-to-be wife, Carol Grace, makes it essential viewing. Again A-list, the contemporary western Lonely Are The Brave (1962) pitted empathetic New Mexico sheriff Matthau against unruly cowboy Kirk Douglas, while Fail-Safe, released nine months after Dr. Strangelove (both 1964), revealed the unsmiling side of nuclear annihilation, with national security advisor Matthau coolly hawkish. If The Odd Couple (1968) is the Matthau comedy nonpareil, compared with Dirty Harry (1971), The Laughing Policeman (1973) is a lesser yet laudable San Francisco cop picture. As for Charley Varrick (1973) versus The Taking of Pelham 1-2-3 (1974), one outlaw and another the law, each at their fiercely laconic best, who could choose?
Gangster Story
Fail-Safe
The Laughing Policeman
The Taking of Pelham 1-2-3
***
On his or her birthday, HiLobrow irregularly pays tribute to one of our high-, low-, no-, or hilobrow heroes. Also born this date: Dizzee Rascal, Phyllis Chesler, Larry Poons, Richard Corben.
READ MORE about members of the New Gods Generation (1914-23).