Vincent van Gogh
By: Mike Fleisch
March 30, 2013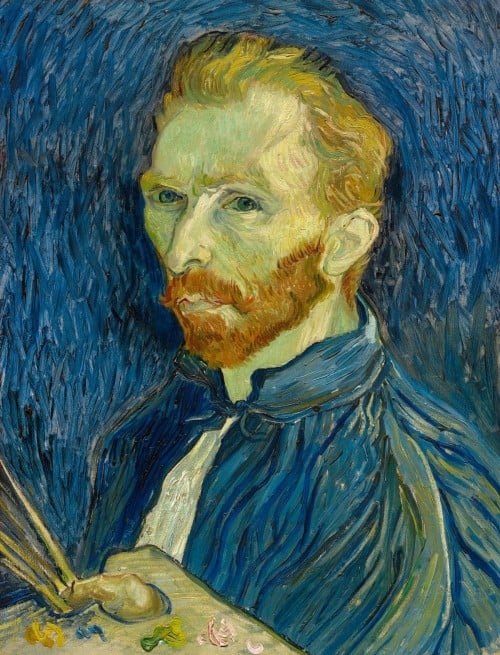 Nothing fails like facts, and in violent mythic agency VINCENT VAN GOGH (1853–90) diminishes by the season; recent studies suggest that he neither cut his own ear nor pulled a suicide trigger. But facts never moved Van Gogh: "Real painters do not paint things as they are… They paint them as they themselves feel them to be." So did Impressionist influences evolve into Expressionist roots, obsessions with optical processes yielding to strata of emotional honesty and the mode of modern art. Cartoon illustration crept into paint, Japanese woodcuts performed on canvas, aggressive trips through filtered and re-muddied yellows until every suggestion of cleverness had been purged. Utopian innocent, Van Gogh lovingly devastated faces, distorting and twisting what ought to be straight, deriving brutal recognition from the same lineage of hatched brush strokes that Monet reserved for rippling sunsets. Indefinite self-harm aside, we may be excused for our easy conflation of insanity and genius.
***
On his or her birthday, HiLobrow irregularly pays tribute to one of our high-, low-, no-, or hilobrow heroes. Also born this date: Sonny Boy Williamson, Frankie Laine.
READ MORE about men and women born on the cusp between the New Promethean (1844–53) and Plutonian (1854-63) Generations.