Matt Dillon
By: Jerrold Freitag
February 18, 2013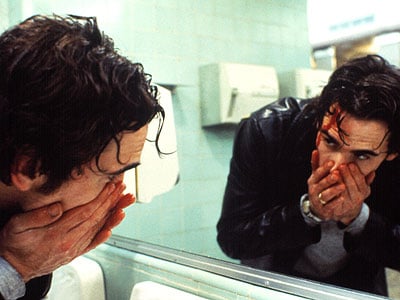 MATT DILLON (born 1964) became a star the old-fashioned way; while cutting school in 1978 he was spotted by director Jonathan Kaplan, who identified the boy as beautiful trouble and a good bet for a joint — and cast him in Over the Edge. Among actors Dillon is a muscle car, fast and simple. Whatever method actors do doesn't get in his way; he won't be having a heart attack on set because he's induced his own meltdown through character over-identification. Dillon added confidence everywhere Coppola put him in Rumblefish and Outsiders. His telegraphy in Crash deserved the recognition. And since I can't find any way out of keeping Drugstore Cowboy as one of my favorites, its hero must be one as well. His smiles, tears, and wall-punching are the best. He works hard and runs hot.
***
On his or her birthday, HiLobrow irregularly pays tribute to one of our high-, low-, no-, or hilobrow heroes. Also born this date: Helen Gurley Brown, Yoko Ono.
READ MORE about men and women born on the cusp between the Original Generation X (1954–1963) and Reconstructionist (1964–1973) Generation.