Oskar Kokoschka
By: Jerrold Freitag
March 1, 2015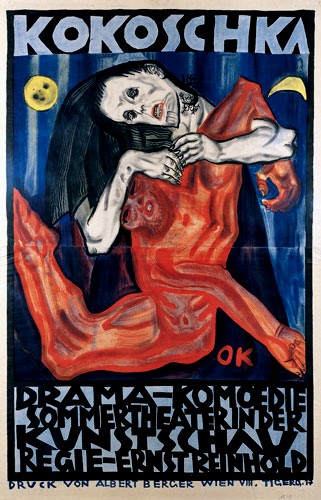 Painter OSKAR KOKOSCHKA (1886–1980) was born in an ancient Danube town mentioned in the Nibelungenlied. Winding in and out of Europe's intellectual centers (Paris, Prague, Vienna, London, Berlin) like an ambassador from a Heironymus Bosch painting, he threw everywhere the most demanding of artistic tantrums. Although he was regarded, then and now, as a pioneering master of German Expressionism, Kokoschka eschewed movements. His constant call was interpolated meaning: humility and violence, innocence and decadence, artistic mischief and aesthetic reverence. Canvas wasn't enough: He smashed the Viennese chinoiserie and gossamer version of Art Nouveau with demented children's books and poetry. In 1914, when Austro-Hungary declared war on Serbia, Kokoschka joined a cavalry regiment and was badly wounded in the Ukraine. After being wounded a second time, he became a pacifist and from 1917 onwards worked on an impressive anti-war portfolio. In the 1930s Kokoschka's work — included in Munich's 1937 Degenerate Art show — was banned. He was Hitler's most hated artist.
***
On his or her birthday, HiLobrow irregularly pays tribute to one of our high-, low-, no-, or hilobrow heroes. Also born this date: Georg Simmel, Jacques Rivette, Harry Belafonte, Justin Bieber.
READ MORE about members of the Modernist Generation (1884–93).