The Dark Outside – FM
By: Peggy Nelson
October 5, 2012
"If a tree falls in a forest and no one is around to hear it, does it make a sound?"
Sound artist Frenchbloke (Stuart McLean) will consider this question from the inside-out when on this Saturday, October 6, he takes an FM transmitter into the Galloway Forest in Scotland to broadcast 24 hours of previously-unheard music or sound pieces to the trees. The Galloway is one of only a few Dark Skies Parks in Europe, so designated because of the absence of light pollution.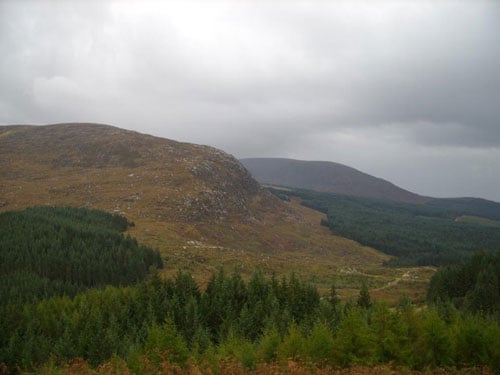 If you aren't musically inclined but still want to participate, please send us a recording of yourself reading out numbers a la Number Stations. Random numbers, Numbers that mean something to you, anything at all.
– from The Dark Outside – FM
Participating artists include People Like Us, Jimmy Kipple Sound, Tom Middleton, Trish Keenan, Feral Five, Autodespair, and many more. Frenchbloke's own contribution (in collaboration with Robbie Coleman and Jo Hodges), Voyager I – Blues of the Heliosheath, will be broadcast at 3pm and 7pm local time. Voyager I uses source music from the Golden Record, "…plus ham radio and vlf recordings, The Shuttle missions, Apollo, The ISS, Sputnik, Soyuz and all manner of blips, crackles and static."
In addition, the dots and dashes from a Twitter feed will be converted to morse code to be broadcast as well. (Example here.)
***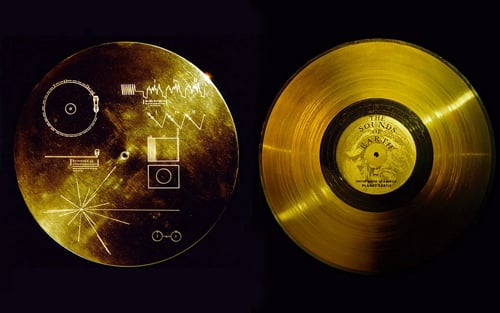 The project developed out of an impulse to commemorate Voyager I's entry into interstellar space. Broadcasting to the forest (and whatever flora and fauna may reside within) is a local echo of the impulse that sent Carl Sagan's Golden Record along with Voyager into the unknown. We don't know if anything's out there. Or if anything out there could hear, or understand, our communications. We may be long gone by the time the probe is found, or it may never be found. And yet, we sent it anyway…
Track 41 – 'Cold is the Night, Hard is the Ground' by Blind Willie Johnson. "Included because it is the authentic sound of human loneliness"
– Carl Sagan
As above, so below: it's possible that no one, or –thing, who could understand this broadcast may hear it, but Frenchbloke will be sending it anyway…
Not that binaural reception is prevented per se. The FM transmitter is only powerful enough to extend to the forest and some neighboring car parks, but if you're in the area, i.e., Scotland, just get yourself down to the Galloway Forest, near Murray's Monument (on the A712 (GR490720)), between Sat., 6th October 12noon – Sun., 7th Oct 12noon, and tune in to 87.7 FM.
***
More information:
The Dark Outside – FM: Sat., 6th October 12noon – Sun., 7th Oct 12noon
The broadcast can be heard along the valley in front of Murray's Monument on the A712 (GR490720), 87.7 FM
Directions and a map
List of participants
Frenchbloke
The Dark Outside
Wigtown Book Festival