28 Seeds: Endgame
By: Peggy Nelson
May 8, 2012
If there are going to be any songs for World War III, we'd better start writing them now…
-Tom Lehrer, So Long Mom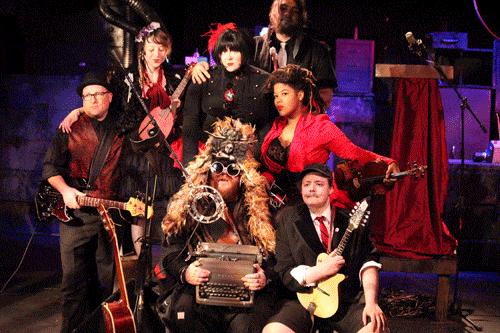 This week is the final run for 28 Seeds, the pre-post-apocalyptic steampunk musical. You followed Edrie as a HiLobrow artist-in-residence. You voted Walter Sickert best artist in Boston. You Kickstarter'ed The Army of Broken Toys' most bawdy and topical cabaret yet. A multifaceted look at information bombardment, apocalyptic metaphors, and endgame good times, 28 Seeds mashes up striptease and space flight in a black comedy that will get you out of your seat and into the party. Like it's 1999? No, like it's 2012!
From the website:
It's an apocalyptic, sci-fi, steampunk collaboration between experimental theater company Liars & Believers and the steamCRUNK band Walter Sickert & the ARmy of BRoken TOys. 28 Seeds tells the story of how greed and ignorance destroyed the world. This is HP Lovecraft meets rock music and 1000 channels of cable TV; it's government conspiracy, burlesque, ray guns, and tentacles; it blends a live rock show, science fiction, dance, theatre, video and sound into an immersive performance experience.
There's no time like the present for the end of the world.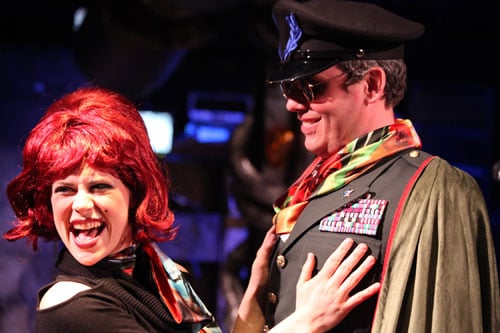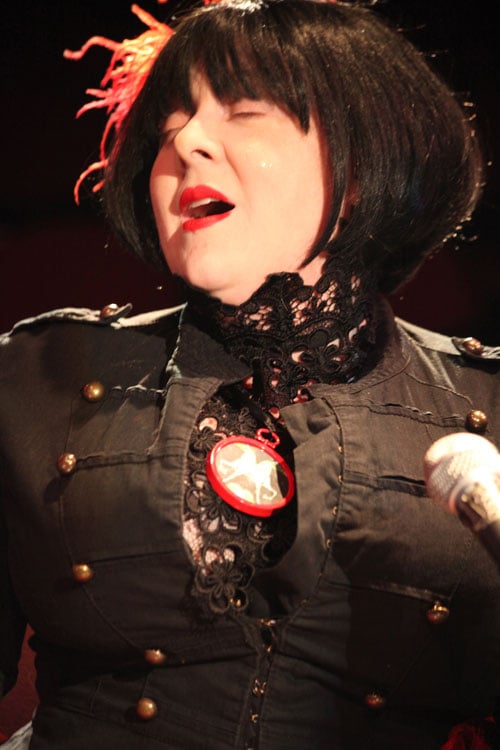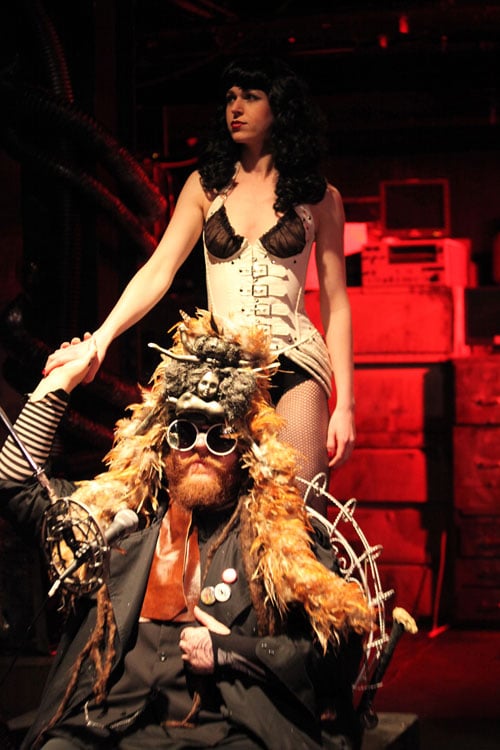 ***
Final shows this Thursday at 7:30pm, and Friday and Saturday at 8pm. Boston Center for the Arts Plaza Theatre, 539 Tremont Street in the South End.
Be sure to use code ERB for 50% off: order tickets here.
28 Seeds
Music and Lyrics by Walter Sickert

Book and additional music and lyrics by Meff

Story by Walter Sickert

Developed in collaboration with Liars & Believers
28 Seeds playlist on YouTube
***
Photography by Hans Wendland.
HILOBROW's Artist-in-residence archive.