Angela Carter
By: David Smay
May 7, 2012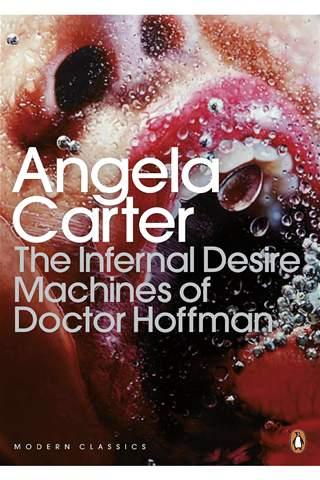 I test used bookstores by seeing what they've got by ANGELA CARTER (1940-92); it's disappointing when I can only find recent US editions of Wise Children (1991) or Nights at the Circus (1984). They're fine novels, but Carter's legacy is much more than a magical realist pass at theatrical Victoriana. If we were in an Ideal Used Bookstore, I'd stack a few other Carter titles into your arms, including British editions of The Passion of New Eve (1977) and The Infernal Desire Machines of Doctor Hoffman (1972), surrealist works that rewrite feminist and post-structuralist theory as delicious, comic, playful, appalling, delightful pornography. You must also read Carter's non-fiction, including Shaking a Leg (1997), for her late sixties fashion reports and early advocacy of Los Bros Hernandez. You haven't read 1967's The Magic Toyshop? It is a perfect novel, a slim gothic gem. The short story collection Fireworks (1974) is distinctly personal work from Carter's time in Japan after her first marriage ended; she comes into her mature voice here, and half the stories are outright masterpieces. And with fairy tale re-tellings ubiquitous on TV and film this year, it's hard to recall how radical and unlikely Carter's sinister story collection The Bloody Chamber was in 1979. Her books abrade the British literary canon, and — like Medusa's blood — they've spawned a lineage of strange monsters.
***
On his or her birthday, HiLobrow irregularly pays tribute to one of our high-, low-, no-, or hilobrow heroes. Also born this date: Traci Lords and Darren McGavin.
READ MORE about members of the Anti-Anti-Utopian (1934-43) Generation.