Earl Hooker
By: Brian Berger
January 15, 2012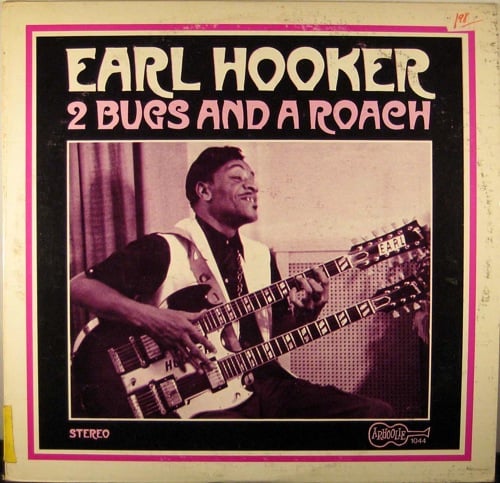 "Just lookin' at him play, he was magic to me" recalled Otis Rush of guitarist EARL HOOKER (1929-70) and he wasn't the only one so impressed. Born near Clarksdale, Miss., Hooker's family joined the Great Migration, settling in South Side Chicago. While his formal schooling ended at (segregated) Douglas Elementary, by his early teens, Hooker was playing T-Bone Walker-style guitar on Maxwell Street. There, he met Robert Nighthawk, an acoustic-turned-electric bluesman twenty years his senior, who became his mentor. It was as teenager also that Hooker first contracted the tuberculosis — whose infection rate among black Chicagoans was many times that of whites — that would plague his life. An indifferent though capable singer, Hooker's first record, "Race Track," was (like many subsequent ones) an instrumental. "A jumping reading of the driving opus," opined Billboard in February 1953, "stressing solid guitar work and a pounding beat. Good wax for boxes." In the years following, Hooker was far more than solid: his speed, touch, range and daring — jazz, country, slide guitar with wah wah pedal — were unrivaled. Thus his 1966 debut album was titled The Genius of Earl Hooker. Is that too much? Film of Hooker from 1969 (below) says otherwise: backstage he croons Ernest Tubb while zydeco great Clifton Chenier looks on; onstage, he shows Germany what flower power really means. "He who controls rhythm/controls" wrote poet Charles Olson — but, alas, even the fiercest boogies and blazing leads couldn't whip that old TB.
***
On his or her birthday, HiLobrow irregularly pays tribute to one of our high-, low-, no-, or hilobrow heroes. Also born this date: Captain Beefheart.
READ MORE about members of the Postmodernist Generation (1924-33).