Instagr/am/bient
By: Peggy Nelson
December 31, 2011
Imagine receiving a postcard in the mail. Ok, back up: remember the mail? Remember postcards?
Right, now imagine them. On one side, an image: a faraway place, an iconic sign, people smiling, a sunset. Perhaps someone has even scribbled on it, adding their own moustaches, thought bubbles, or other postal graffiti. "Having a wonderful time," it inevitably says, "wish you were here."
Or, does it? Turning it over, ostensibly to read, you find instead that it — sings.
***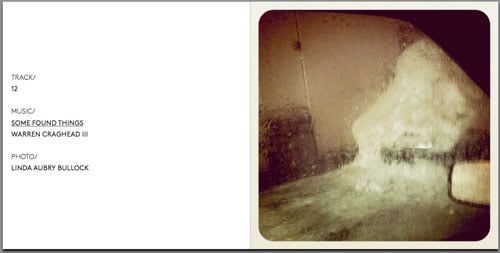 Warren Craghead III: "Some Found Things" by disquiet, photo by Linda Aubry Bullock.
***
Photos shared with the popular software Instagram are usually square in format, not unlike the cover to a record album. The format leads inevitably to a question: if a given image were the cover to a record album, what would the album's music sound like?
***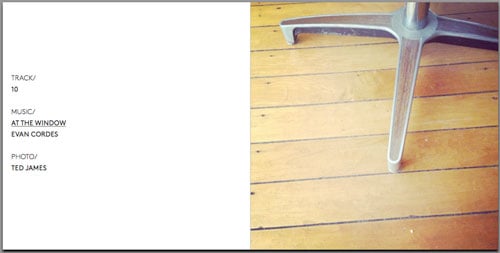 Evan Cordes: "At the Window" by disquiet, photo by Ted James.
***
WIth Instagr/am/bient, Marc Weidenbaum of Disquiet.com has commissioned sonic postcards for the digital age. Selecting 25 "musicians with ambient inclinations," each musician was asked to contribute an Instagram photo, and to compose a short sound piece for one of the other Instagram photos. Many incorporate field recordings, found sounds whose particularity echoes the small, specific details often framed by the images. Their length, 1 – 3 minutes long, corresponds to the imagined shelf-life of an Instagram, as it pops into view on Twitter, then subsides back into the flow. A moment, discrete, evocative, yet surrounded with the ephemera and demands of the day, and available to contemplation only in potentia.
***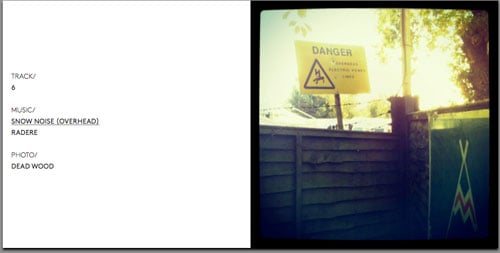 Radere: "Snow Noise (Overhead)" by disquiet, photo by Dead Wood.
***
The result of the 25 musicians' collective efforts is an investigation into the intersection of technology, aesthetics, and artistic process. What parallels exist, for example, between the visual filters that Instagram provides users to transform their photos and the sound-processing tools employed by electronic musicians?

In many cases here, the musicians employ sonic field recordings as source material for their music. In the case of both their photos and their compositions (photography in one case, phonography in the other), documents are altered to emphasize their atmospheric qualities: to eke a modest art out of the everyday.
***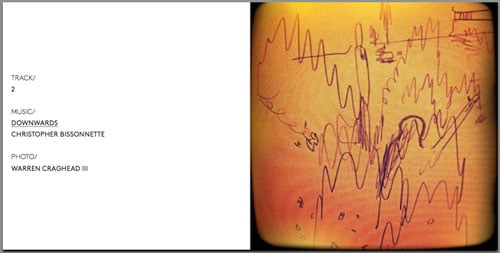 Christopher Bissonnette: "Downwards" by disquiet, photo by Warren Craghead III.
***
Because what does a postcard, any postcard, really say? You may not be having a wonderful time. You may not wish they were there. But the small, rectangular window is a link. It says, most of this image, is idea, and part of this idea, is you.
***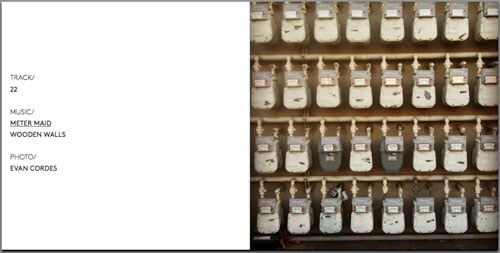 Wooden Walls: "Meter Maid" by disquiet, photo by Evan Cordes.
***
Listen up:
Disquiet.com: Instagr/am/bient
Download: PDF booklet with album art
SoundCloud: stream Sonic Postcards
Download: full mp3 tracklist at archive.org