Etta Jones
By: Brian Berger
November 25, 2011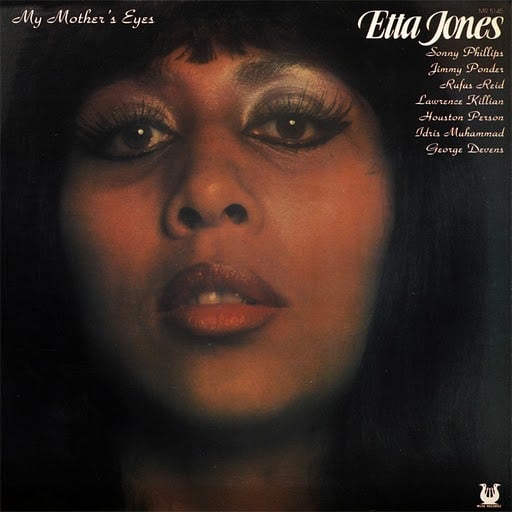 A superior jazz singer, ETTA JONES (1928-2001) emblematized the triumph of persistence over fashion. She came from South Carolina, to Harlem, where — not be confused with the other Etta Jones, the non-sibling member of the musical Dandridge Sisters — she began her career as a teenager, including a stint with Buddy Johnson's superb show band. Two years later, Jones entered a studio with J.C. Heard's combo and emerged with the "Blues To End All Blues." "Even-tempered in her soft mumbling of the wordage and without sultry expression or persuasion in her piping," opined Billboard in November 1946. "No undue attraction to this race spinning." Seven months later, despite praise for Jones' wistful sound and "fine rhythm feeling" in "Richest Guy In The Graveyard," she went unrecorded for a decade of chitlin' gigs and day jobs. Young black emcee-turned-manager Warren Lanier believed, however, and though Jones' 1956 album for Cincinnati's King label flopped, her 1960 Prestige debut, Don't Go To Strangers, was a surprise hit, and Jones' career was made. Or was it? A series of terrific albums followed until 1965, then quiet. Jones knew her idiom — the American songbook soaked in blues — and stuck with it. Meanwhile, Jones met the soulful tenor saxophonist Houston Person, who became her musical director. From Jones' eponymous 1975 Westbound return until the end, they never half-assed it, never went pop, never forsook the song.
***
On his or her birthday, HiLobrow irregularly pays tribute to one of our high-, low-, no-, or hilobrow heroes. Also born this date: Mark Lanegan and Ann Stanford.
READ MORE about members of the Postmodernist Generation (1924-33).