Ann Stanford
By: Brian Berger
November 25, 2010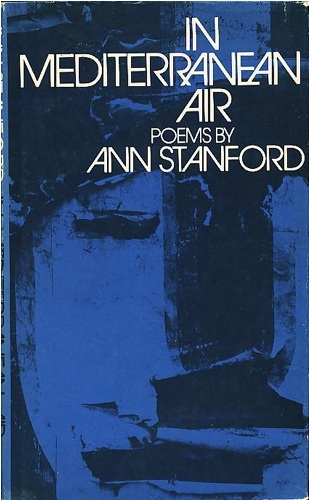 Once renowned, today poet ANN STANFORD (1916-87) is nearly forgotten. First appearing in Yvor Winters' Twelve Poets of the Pacific (1937), Stanford left — save one small chapbook — public literary life for two decades, marrying and raising four children. When Talisman Press published Magellan in 1958, Stanford was a UCLA graduate student and, from 1962 onward, an English professor at California State Northridge. The consistent clarity and alertness of her work justly earned her acclaim. Were that all, Stanford's contemporary neglect would be understandable; every region should have its lyrical masters. But she did more: she wrote about Puritan poet Anne Bradstreet, and edited the landmark Women Poets in English anthology. Perhaps most remarkable are her translations, which seem to reflect the lifelong Californian's experience of suffering Representative, Senator, and President Nixon and Governor Reagan. From Stanford's verse translation of The Bhagavad Gita (1970), lauded by Kenneth Rexroth and Malcolm Cowley:

In this world are two streams of beings
The divine and the demonic
Much has been said of those like gods.
Now hear me speak of the demons
Demonic men do not understand
Either acting or turning away.
In them there is no purity
Or even good conduct or truth.
From her 1972 free translation of Euripides' The Trojan Woman:

And as smoke that fades on heaven's wing
gashed by the spear, our country perishes
Our roofbeams glow, wasted by blazing fire
and the devouring points of lances
Since 1988, the annual Ann Stanford poetry prize has been awarded by Southern California Review.
***
On his or her birthday, HiLobrow irregularly pays tribute to one of our high-, low-, no-, or hilobrow heroes. Also born this date: Mark Lanegan.
READ MORE about members of the New Gods generation (1914-23).
READ MORE HiLo Hero shout-outs.