Eye Candy (10)
By: Peggy Nelson
October 28, 2011
Today Eye Candy picks pixels IRL. Admit it: haven't you always wanted to be a post-it?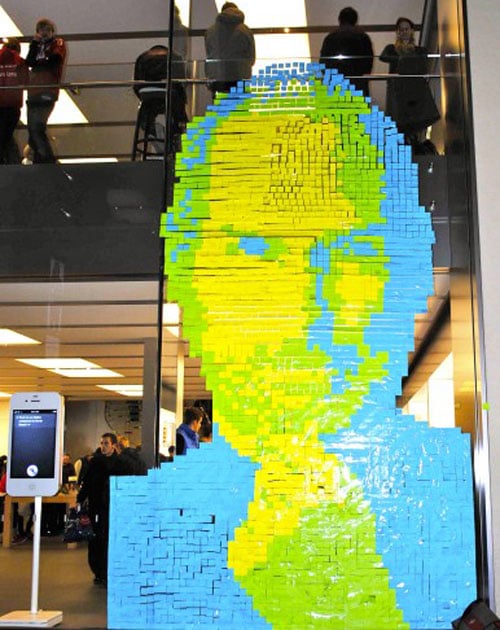 [Steve Jobs in Apple Store window, Munich, Germany; 4001 post-it notes]
***
North Korea Mass Games, photographed by Werner Kranwetvogel: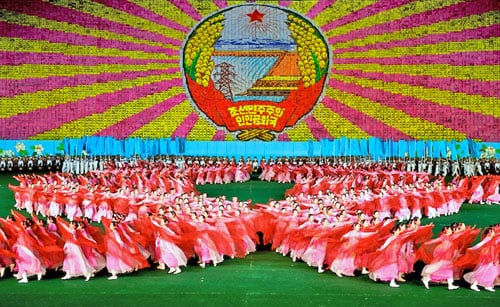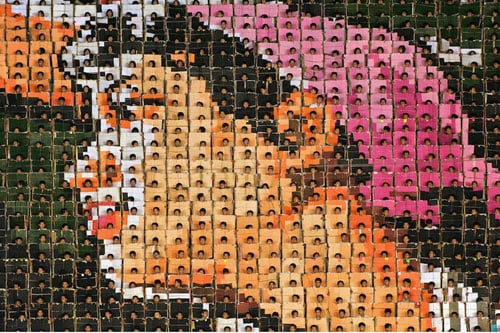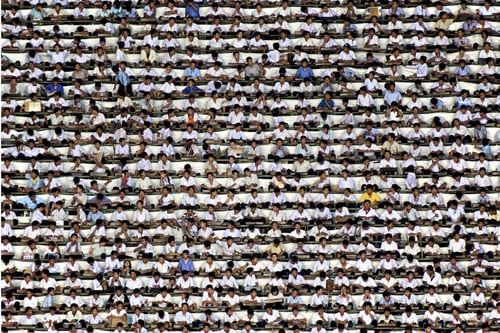 [North Korea 2011 Mass Games highlights with English subtitles (1 of 2), by Rjayboxing, 2011]
***
Dispatches from the Post-it Wars in France: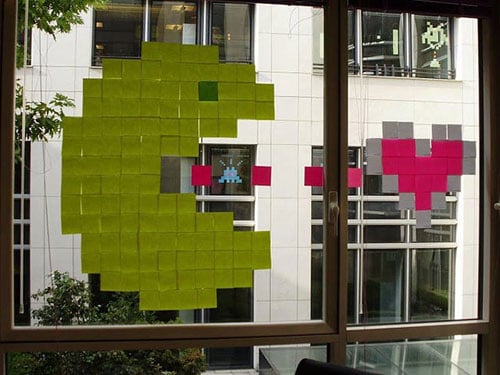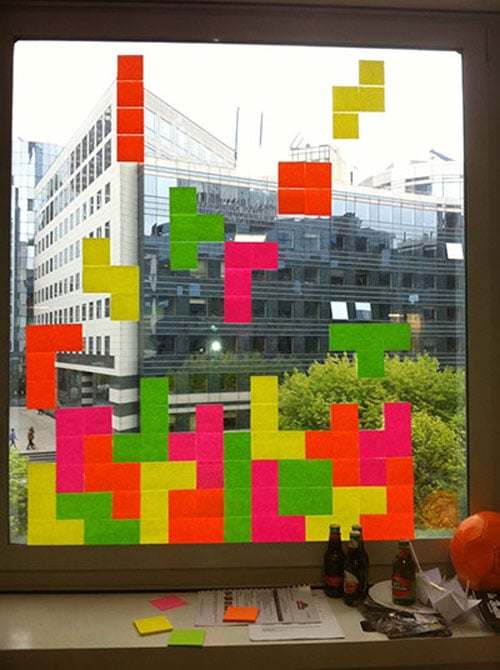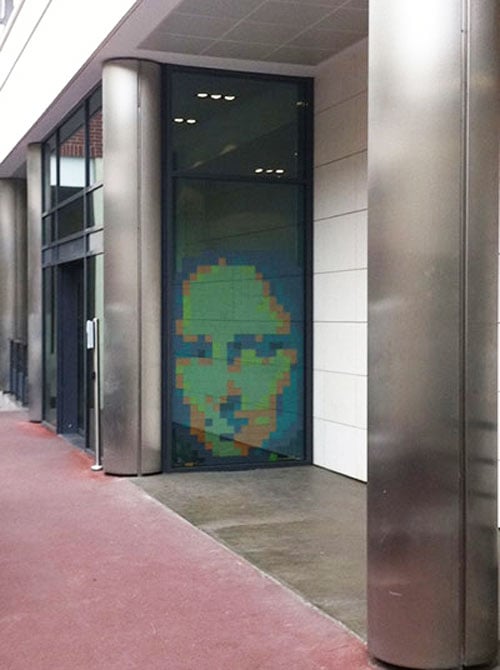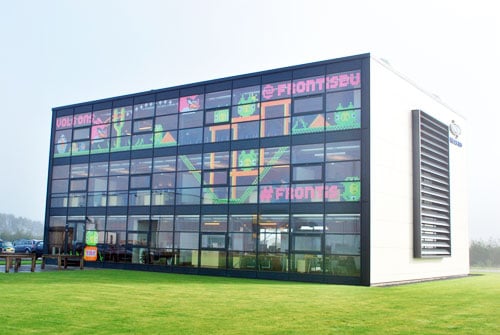 [Images from Postitwar.com]
***
A pixel-hunt! Very Nearly Almost visits street artist Invader:
[Invader x VNA, by Very Nearly Almost, 2011]
***
And back in the office, post-it slinkys:
[Extreme Sticky Note Experiments by Fritz & Stephen, 2009]
***
Have a nice day, everybody.