Richard Fariña
By: Brian Berger
March 8, 2011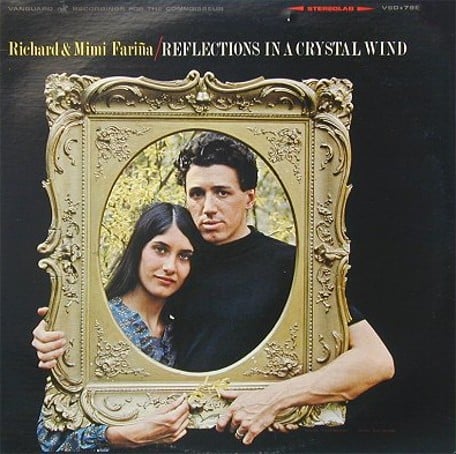 He came from Flatbush with a duck's ass haircut and wrote a satirical advice column, "Dick's Dilemmas," for the Brooklyn Tech high school newspaper. This RICHARD FARIÑA (1937-66) was a superior student, earning a scholarship to Cornell, where he became friends with classmate Thomas Pynchon, and where a new persona emerged: the quick-witted hipster, poet, and rebel. Fariña left school in the Spring of 1959 to take a New York advertising job, only to quit it in 1960 when he married — following an eighteen-day courtship — Texas-born folksinger Carolyn Hester. While their union proved short-lived, it inspired Fariña's musical and literary ambitions: he took up the dulcimer and began writing both songs and a novel. After his split with Hester, Fariña moved to England and France, where in 1963, he met 17-year-old Mimi Baez — Joan's younger sister and soon his musical partner and wife. He was handsome Irish-Cuban, she was beautiful Scottish-Mexican; returning stateside, they became folk sensations, and their two albums remain stunning examples of traditional music's avant-garde potential. Meanwhile, Richard kept at his novel, which Random House would publish on April 28, 1966. Too often maligned as a post-Beat campus period piece, Been Down So Long It Looks Like Up To Me is a dense and slyly written tragicomedy of manners — dismiss it at one's peril. April 30 was Mimi's 21st birthday. After a book signing and party in Carmel, California, Fariña was thrown from the back of a fellow Cornellian's motorcycle and died.
***
On his or her birthday, HiLobrow irregularly pays tribute to one of our high-, low-, no-, or hilobrow heroes. Also born this date: Jonathan Williams.
READ MORE about members of the Anti-Anti-Utopian generation (1934-47).