Werewolves in Savannah
By: Andrew Sempere
July 19, 2010
This post is the first in a three part mini-series on digital dérive, an idea I have been playing with lately.
This particular dérive first appeared in my twitter stream in February, but this is the first time I have published it all together in one place.
For another example, see: Dérive Does Dallas: Fair Park Edition.
---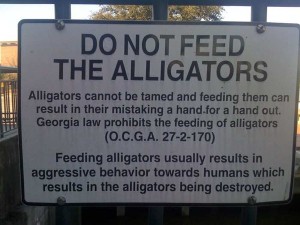 Sun Feb 07 16:39:27 +0000 2010
Remember, alligators cannot be tamed!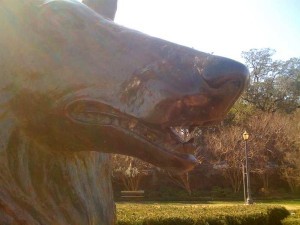 Sun Feb 07 16:46:48 +0000 2010
.@anindita Speaking of teeth, Savannah also has a monument to the 1837 werewolf insurrection.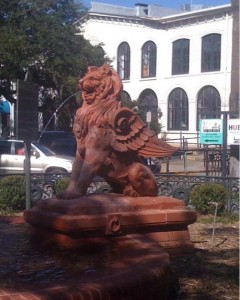 Sun Feb 07 17:11:05 +0000 2010
The gryphons briefly sided w/werewolves. In retaliation the city converted this statue into a fountain.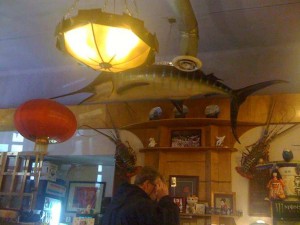 Sun Feb 07 17:13:55 +0000 2010
The swordfish however were given a shrine at a surprisingly delicious sushi restaurant.
Sun Feb 07 19:17:49 +0000 2010
Walls of the Owens Thomas house 18-24in thick, keeping the interior largely intact during mythical creature wars. Note crack in amberglass.
Sun Feb 07 19:19:08 +0000 2010
The Davenport house features elaborate handpainted faux finish and wallpapers to deter creatures. Green paint in dining rm drives off bugs.
Sun Feb 07 19:20:26 +0000 2010
But it was likely the gun by the door that kept the wolves at bay. #impromptuSavannahDerive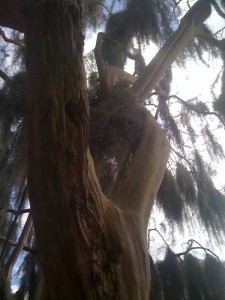 Sun Feb 07 19:42:25 +0000 2010
Draping themselves in moss, some attempted in infiltrate the were camps. The outcome was rarely positive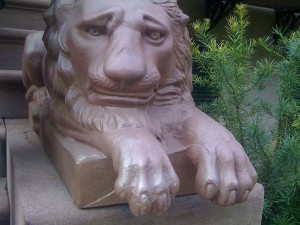 Sun Feb 07 20:08:36 +0000 2010
Andrew Low preferred feet of his furniture carved into the shape of a beehive rather than the paw motif.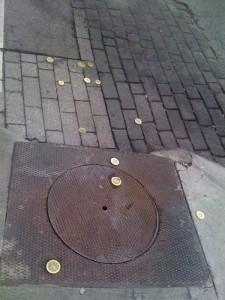 Sun Feb 07 20:22:10 +0000 2010
Today only the alligators remember the rest, but despite the lemonade, they're not talking.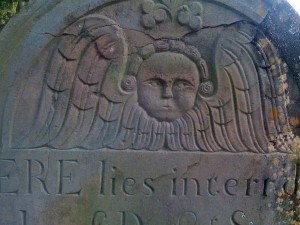 Sun Feb 07 20:25:40 +0000 2010
Back to hotel for a run. Thank you Savannah for your inspiring awesome gothic-ness. #deriveEsFin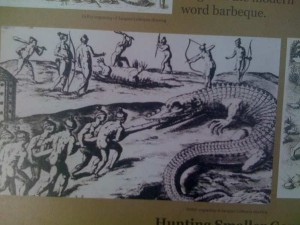 Sun Feb 07 20:31:58 +0000 2010
Postlude!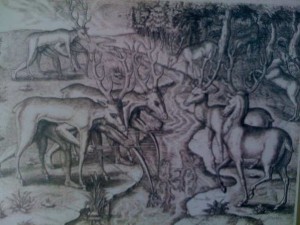 Sun Feb 07 20:32:43 +0000 2010
Et fin fin.