How I Wrote "Elastic Man"
By: Joshua Glenn
July 12, 2010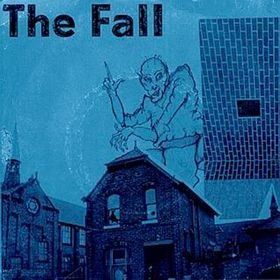 Thirty years ago today, according to our friends at New Wave Time Warp — that is, on July 12, 1980 — the English post-punk band The Fall released their fifth single, "How I Wrote Elastic Man."
Three notes.
1) Frontman and lyricist Mark E. Smith sings the words "Plastic Man" — despite what the song's title might lead you to expect.
2) Though the song's narrator certainly seems to be based on the troubled comic book artist (and Plastic Man creator) Jack Cole — "Life should be full of strangeness/Like a rich painting/But it gets worse day by day/I'm a potential DJ/A creeping wreck/A mental wretch/Everybody asks me/How I wrote 'Plastic Man'" — some aficionados claim the song's narrator is actually based on The Kinks' Ray Davies. That is, the "Plastic Man" in question is the 1969 Kinks song "Plastic Man." (Listen to both songs here.)
3) in a 1988-89 four-issue Plastic Man miniseries by Phil Foglio, there's a subtle reference to the Fall song. Eel O'Brian tells a reporter that his superhero moniker is "Elastic Man"; the reporter misunderstands, and dubs him "Plastic Man."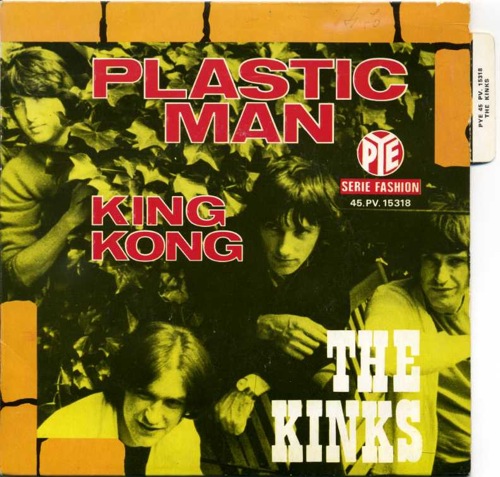 ***
PS: Is the Black Sabbath song "Iron Man" based on the comic, or another influence? Josh Glenn investigates.
***
READ MORE essays by Joshua Glenn, originally published in: THE BAFFLER | BOSTON GLOBE IDEAS | BRAINIAC | CABINET | FEED | HERMENAUT | HILOBROW | HILOBROW: GENERATIONS | HILOBROW: RADIUM AGE SCIENCE FICTION | HILOBROW: SHOCKING BLOCKING | THE IDLER | IO9 | N+1 | NEW YORK TIMES BOOK REVIEW | SEMIONAUT | SLATE
Joshua Glenn's books include UNBORED: THE ESSENTIAL FIELD GUIDE TO SERIOUS FUN (with Elizabeth Foy Larsen); and SIGNIFICANT OBJECTS: 100 EXTRAORDINARY STORIES ABOUT ORDINARY THINGS (with Rob Walker).