Tom T. Hall
By: Brian Berger
May 25, 2010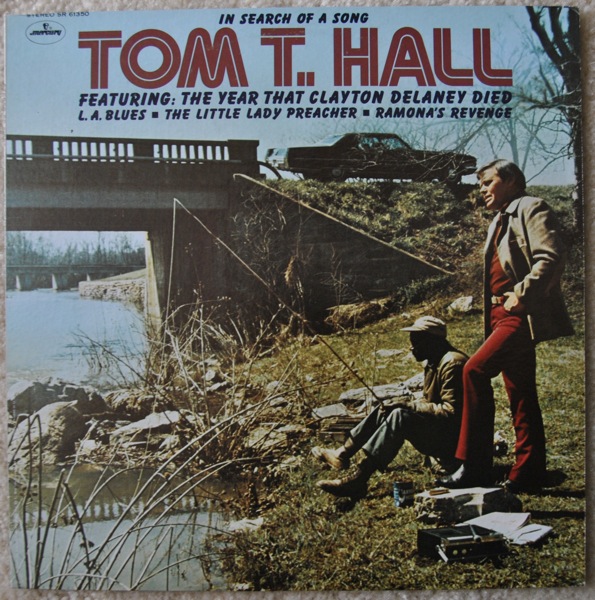 When the story of post-war Southern Literature is fully told, at least one songwriter will stand among the best and his name is TOM T. HALL (born 1936). He came from deep in the bluegrass belt, Olive Hill, Kentucky, joined the Army, studied journalism, and worked as a DJ in Salem, Virginia, from where he landed a Nashville publishing deal. Minor hits followed, then an odd #1 with Johnnie Wright and "Hello Vietnam" (1965), and another, more characteristic of Hall's mature genius, Jeannie C. Riley's "Harper Valley PTA" (1968) offering narrative, character, critique and ambiguity galore in three minutes. Like nearly all country artists–including his closest forebear, Johnny Cash– Hall was party to mere product, but his Nixon-era masterpieces are unassailable: "Ballad of 40 Dollars," "Homecoming," "Margie's At The Lincoln Park Inn," "She Gave Her Heart To Jethro" and dozens more stories from a world without heroes or anti-heroes, just folks, including those in 1970's "Mama Bake A Pie (Daddy Kill A Chicken)":
People staring at me as they wheel me down the ramp toward my plane

The war is over for me, I've forgotten everything except the pain

Thank you sir, and yes sir, it was worth it for the ol' red, white and blue

And since I won't be walking I suppose I'll save some money buying shoes

The bottle hidden underneath the blanket over my two battered legs

I can see the stewardess make over me and ask "Were you afraid?"
ALSO BORN ON MAY 25: Miles Davis.
***
Each day, HILOBROW pays tribute to one of our favorite high-, low-, no-, or hilobrow heroes on that person's birthday.
READ MORE about the Anti-Anti-Utopian Generation (1934-43).
READ MORE HiLo Hero shout-outs.
SUBSCRIBE to HiLo Hero updates via Facebook.
SHARE this post, by clicking on the toolbar below.