Loretta Lynn
By: Ingrid Schorr
April 14, 2010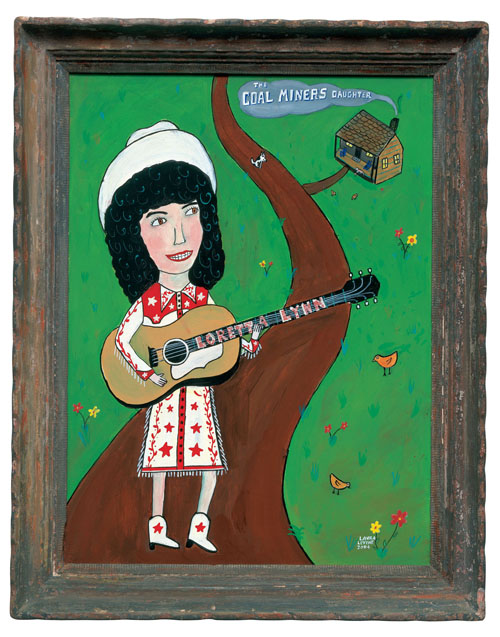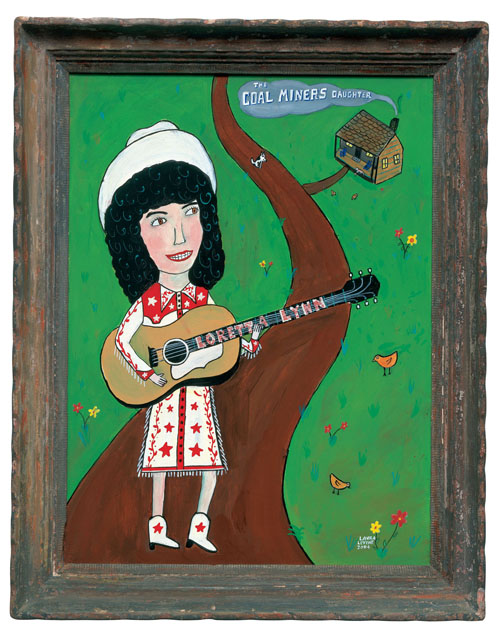 LORETTA LYNN (born 1935) is nobody's tore-up fool. With a voice as sharp and clean as pine needles, she has been riding high for an incredible 50 years, writing and singing songs that take on poverty, the real ugly kind; domestic violence; and too many babies too young (she was a grandmother at 29). Taut and steely, and wasting not a breath on shame or self-loathing, songs like "The Pill" and "Fist City" were massive hits. Songwriting success allowed her the autonomy and agency that had eluded, for example, Patsy Cline — who was legally bound to record her label's songwriters no matter how cheesy. She didn't have to sing about crying into her beer, looking at her sad face in the mirror, or all those other narrative tropes of country music. Constant touring led to a wobbly period, brilliantly interpreted in Robert Altman's Nashville, but even Loretta's TV commercials for Crisco were wildly popular. Can this woman do no wrong? Van Lear Rose, her 2004 collaboration with Jack White, took the best album Grammy over Nashville juggernauts Keith Urban and Tim McGraw, and this year, Loretta joins the Lilith Fair tour.
***
READ MORE about the Anti-Anti-Utopian Generation.
Each day, HILOBROW pays tribute to one of our favorite high-, low-, no-, or hilobrow heroes on that person's birthday. Click here for more HiLo Hero shout-outs. To get HiLo Heroes updates via Facebook, click here.