Victor Ludi (3): Cardinals & Capitals
By: Patrick Cates
April 13, 2010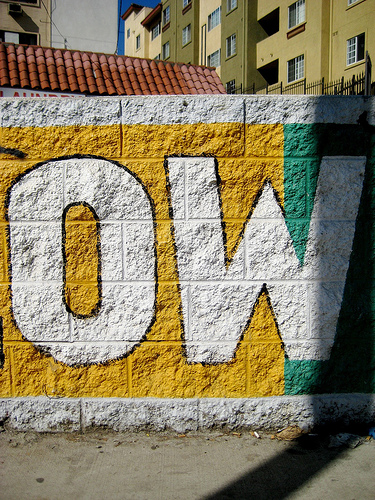 If the Magister Ludi mailbox is to be trusted, this alphanumeric obstacle course inspired enjoyment and hair-pulling in equal measure. I treat that as a mark of success. The holy grail of puzzling and quizzing is, for me, the tip-of-the-tongue teaser that stays with you for minutes at a time, evaporates, and then reappears at inopportune moments throughout the day. I will put at a stop to this torture once I have congratulated our Victor Ludi.
Like twelve other contestants, he achieved a perfect score. But he set himself apart by winning the tie-breaker question. In response to my fiendishly pointless request that people estimate the number of times that the word "number" appears in the posts and comments of HiLobrow.com, he responded with 67. The actual answer is 70. The "he" of whom I write, and whom I now crown Victor Ludi, is Douglas Wolk. Congratulations, Douglas, on your remarkable accuracy with letter and number.
And, now, the ritual decoding…
Another One Bites the Dust
One After 909
The Two Gentlemen of Verona
A Tale of Two Cities
2 Fast 2 Furious
2 Minutes to Midnight
Frankie Valli and the Four Seasons
Slaughterhouse 5
Six Days Seven Nights
Seven and the Ragged Tiger
The Magnificent Seven
Snow White and the Seven Dwarfs
Eight Days a Week
Plan 9 from Outer Space
The Twelve Caesars
12 Monkeys
Assault on Precinct 13
21st Century Schizoid Man
24 Hour Party People
28 Days Later
30 Odd Foot of Grunts
The Crying of Lot 49
50 Ways to Leave Your Lover
Highway 61 Revisited
Around the World in Eighty Days
84 Charing Cross Road
100 Miles and Runnin'
The 120 Days of Sodom
The Taking of Pelham 123
December 1963 (Oh, What a Night)
As I suggested in the original rubric, valid alternatives to any of the above were perfectly acceptable (The Twelve Chairs was a much more popular answer than The Twelve Caesars, for example).
Another brainbender will appear on Monday 19 April; please drop by and pick up your week's supply of profoundly irritating amusement. In the meantime, if writing ultra-short fictional fancies about telepathy is your thing, consider trying your hand at the latest Magister Ludi challenge.