She Blinded Me With Science
By: Peggy Nelson
December 4, 2009
I'm making a dress out of film. Very slippery and annoying, film. But it is possible, just; you can sew through the little holes and then anchor it to itself with splicing tape. It's perfect for reinterpreting Dior's "New Look:"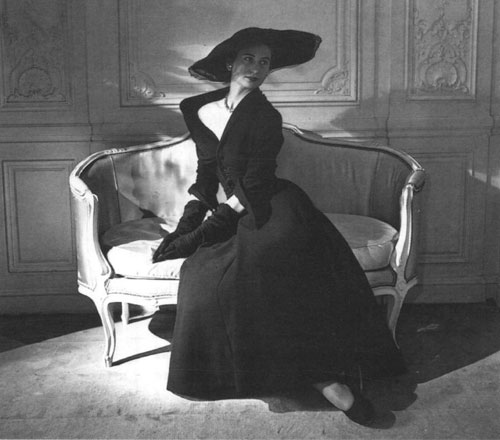 I realized I might as well watch and wear, or at least watch before wearing, which was good because the found footage in the can turned out to be reel 2 of The Strange Case of the Cosmic Rays (dir. Frank Capra,1957), wherein Edgar Allan Poe, Charles Dickens, and Fyodor Dostoevsky evaluate scientific explanations on their literary merit. Specifically, how the theory of cosmic rays holds up as a detective story.
Did I mention the puppets? Poe, Dickens and Dostoevsky are puppets. With the obligatory Raven puppet pet.
Cosmic Puppets from otolythe on Vimeo.
Those humans are not actually impersonating Dr. Bunsen Honeydew and The Professor, although somehow that suspends a little *more disbelief.
Conclusion of puppet panel? Nevermore. Next!
***
Artists in residence archive.