Cocktail Recipe: The Buzz
By: Peggy Nelson
December 2, 2009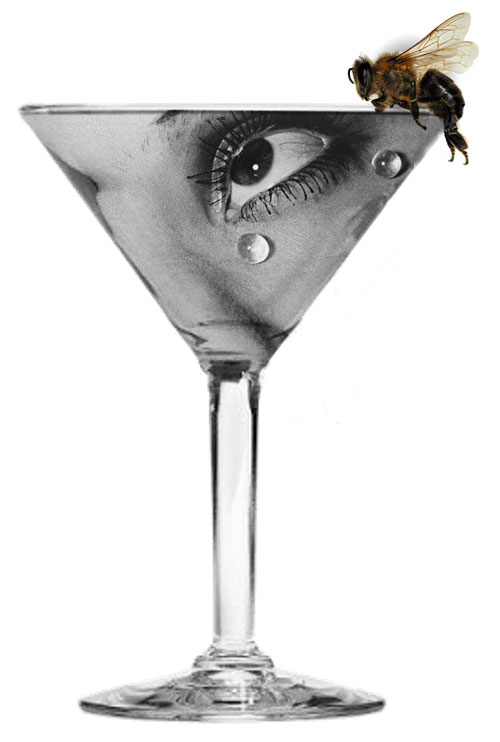 Ingredients:
1 1/2 ounces vodka
1/2 ounce fresh lemon juice
1/4 ounce honey
lysozyme, beaten (substitution: one egg white)
pinch cayenne
Instructions:
Shake all ingredients except cayenne with ice long and hard to completely emulsify the egg. Strain into a lowball glass without ice, and top with a pinch of cayenne, for the "sting." Serve with a little dance that indicates how to get back to the bar.
Also known as the "bees that drink human tears" drink.
[link to scientific paper on bees that drink human tears via @robinsloan]
***
Artists in residence archive.