Mama Cass Elliot
By: Katie Hennessey
September 19, 2009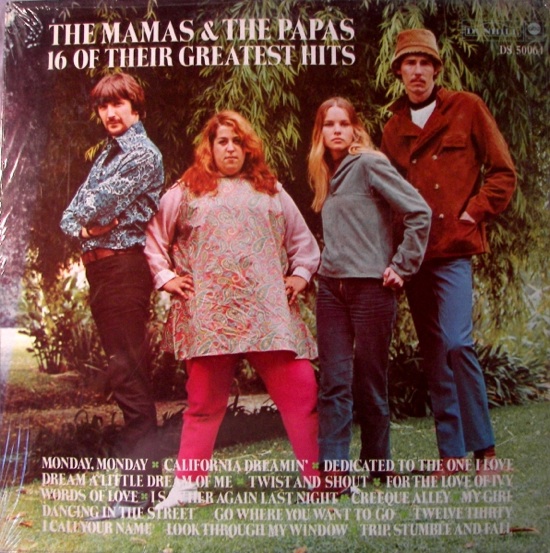 Contrary to rumor, MAMA CASS ELLIOT (1941-74) did not choke to death on a sandwich. Officially, she died from "heart failure due to fatty myocardial degeneration due to obesity." Mama Cass wasn't merely obese, though: she was a planet, around which The Mamas and the Papas orbited like so much space junk. Originally excluded from the band because of her girth, Elliot became its center; her counter-melodies on "California Dreamin'" and "Monday Monday" were… countercultural. Elliot's cathartic charisma and the pure tonal quality of her voice left little room for her petite, pony-tailed counterpart, Michelle Phillips. Soon after recording the Billboard heartbreaker "Dream a Little Dream of Me," Elliot embarked on a solo career, not merely as a singer but as a comedic actress on everything from Hollywood Squares and the Carol Burnett Show to Scooby Doo. Her performance as the Witch Hazel in the movie adaptation of H.R. Pufnstuf, dreamed up (while tripping, perhaps?) by neighbors Sid and Marty Kroft, was a psychedelic show-stopper. Elliot, who died in her sleep after performing sold-out shows at the Palladium in London, referred to herself as "the happiest person in the world." I believe it.
***
On his or her birthday, HiLobrow irregularly pays tribute to one of our high-, low-, no-, or hilobrow heroes. Also born this date: | Adam West |
READ MORE about members of the Anti-Anti-Utopian Generation (1934-43).