Robyn Hitchcock
By: Katie Hennessey
March 3, 2010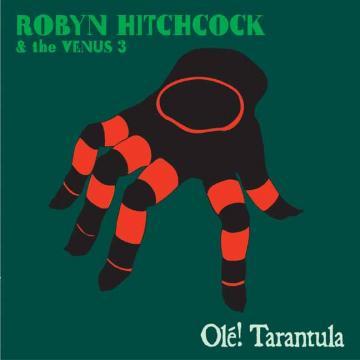 Back in the '80s, when new wave, hardcore, and arena rock vied for the heart and soul of angst-ridden teens across the nation, ROBYN HITCHCOCK (born 1953) emerged from the UK like a silly uncle, reminding us that the Beatles and the Byrds were on to something, even if they took themselves a bit too seriously. His jingle-jangle guitar style, along with allusive lyrics and hallucinatory imagery, brought his mid-'80s releases with The Egyptians a fair amount of attention, with tragicomic songs like "My Wife and My Dead Wife" (Fegmania), "Ted, Woody and Junior"(Element of Light), and "Balloon Man" (Globe of Frogs) blasting close to the top of the college radio charts. Though never achieving more than a cult following, ("I will probably never time-travel, heal the sick or levitate, which were the natural ambitions I had as a boy") Hitchcock remains a powerful force in the indie underground, his psychedelic scenes of spiders and rocket ships projected on a globe of frogs making him just about the goofiest philosopher poet I've ever loved.
***
READ MORE about the Blank Generation.
Each day, HILOBROW pays tribute to one of our favorite high-, low-, no-, or hilobrow heroes on that person's birthday. Click here for more HiLo Hero shout-outs. To get HiLo Heroes updates via Facebook, click here.