Michelle Yeoh
By: David Smay
August 6, 2009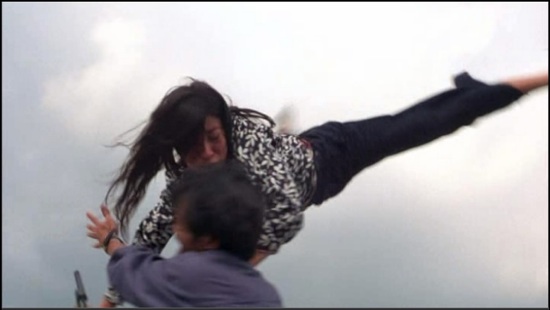 Most Western filmgoers didn't discover the greatest female action star in the history of film until Crouching Tiger, Hidden Dragon — or when she blew Pierce Brosnan off the screen in Tomorrow Never Dies. But HK action fanatics had been raving about the HSQ (Holy Shit Quotient) of MICHELLE YEOH (Yang Zi Chong, born 1962) since she jumped a motorcycle onto a moving train in 1992's Police Story 3: Supercop. (Personally I favor her brutal fight scene in Project S where she takes out a guy twice her size with coin bags and innumerable kicks to the face). A ranked swimmer, diver, and squash player, as a teenager Yeoh enrolled in London's Royal Academy of Dance; after a spinal injury, she wound up costarring in Jackie Chan action comedies that played off the stern dignity of her screen presence. But don't be lulled by her serene elegance. Yeoh might kick you in the head at any moment and there's not a damn thing you'll be able to do about it.
***
On his or her birthday, HiLobrow irregularly pays tribute to one of our high-, low-, no-, or hilobrow heroes. Also born this date: | Carole Pope | Andy Warhol |
READ MORE about members of the Original Generation X (1954–1963).