Wendell Berry
By: Jason Grote
August 5, 2009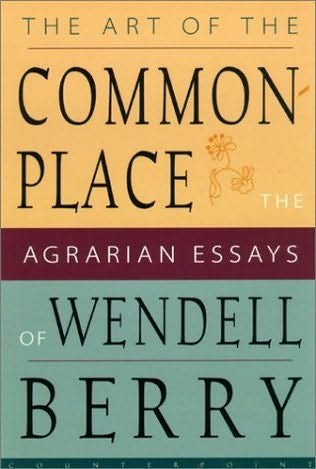 As a kid, my upbringing pulled me in divergent directions: on my mother's side, an urban technophile Jewishness (inspired, in part by her own lack of nostalgia for her childhood on a chicken farm) and on my stepfather's, a hardy German-American naturalism. There were aspects of this I loved (hiking, fishing), hated (gardening), and was ambivalent toward (hunting). It wasn't until I read WENDELL BERRY (born 1934) that I realized my ambivalence had meaning, that it was of a piece with America's complicated relationship with nature. A farmer as well as a poet, novelist, and essayist, Berry's natural world is neither the romanticized Eden of the hippie urbanist nor the utilitarian raw material of the industrialist, but something greater than either: it is a vast force both hard and soft, forgiving and unforgiving. Berry's earth can speak to us but is indifferent to our existence; he shows us a world that alters us even as we alter it.
***
On his or her birthday, HiLobrow irregularly pays tribute to one of our high-, low-, no-, or hilobrow heroes. Also born this date: | Sid Laverents | Adam Yauch | Neil Armstrong |
READ MORE about men and women born on the cusp between the Postmodernist (1924-33) and Anti-Anti-Utopian (1934-43) Generations.