Secret Panel (12)
By: Jason Grote
September 28, 2010
Twelfth in a series of twelve posts celebrating our favorite Silver Age comic double entendres.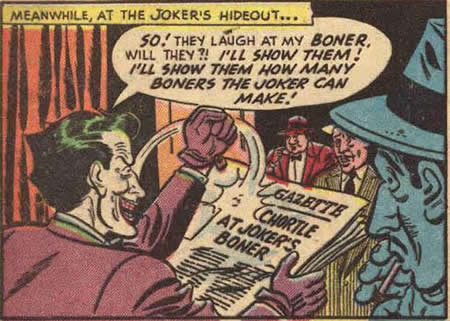 "Chortle at Joker's boner" was the Gotham Gazette's "Headless Body in Topless Bar."
***
NB: Panel from "The Joker's Comedy of Errors," written by Bill Finger, drawn by Lew Sayre Shwartz. From Batman #66 (August-September 1951).
BONUS: