HAIKAI (6)
By: Charlie Mitchell
September 26, 2023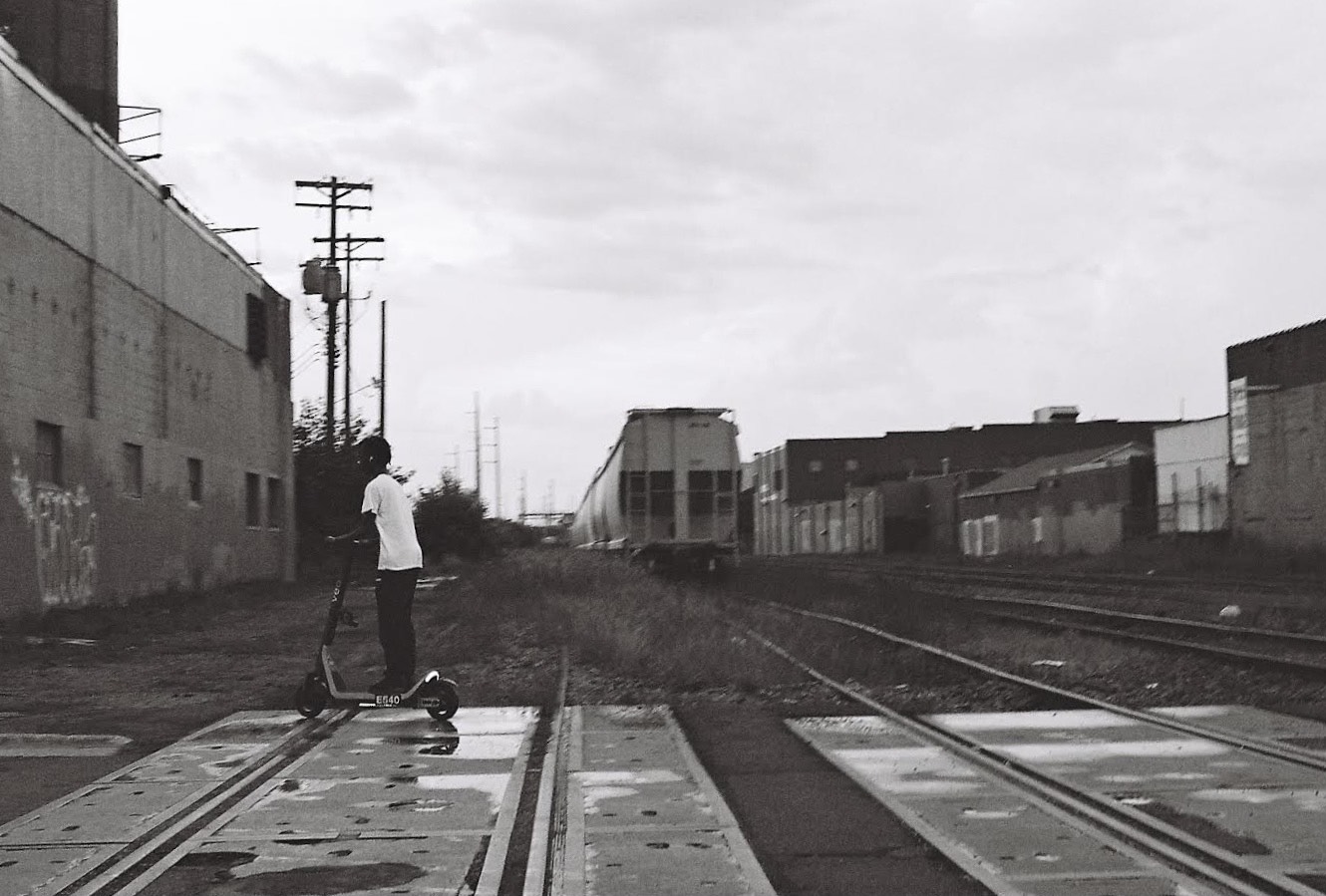 One in a series of haikai by HILOBROW friend and contributor Charlie Mitchell. (Haikai are informal, spontaneous collections of linked haiku-like poems.)
*
GOD'S LITTLE INSIDE JOKES
speckless neon door
stopped at the threshold —
but you default to the dive
blithely preserving your own life.
four people are shot
beyond that passage.
(you will never know
the Script, dime-spun newton balls
their opaque authors.)
how power steering
made monsters of all of us,
this asphalt goatfuck.
windows smashed, tires slashed
singled monument of wrath
cars huddle the street.
pool hall sanctuary
rowed wells of turqoise velvet
dim cavern of planes.
Rob Emmet's death mask
wept mountains of vigil wax
above his drinking nook.
fever dusk smoked blue
hangnail of moon seeps quiet
ladled over plains.
range light bronzes sweat
kitchen table worry
dispelled by morning.
restless bale hour —
coyotes yip apocrypha
from hare-barren tracks
a den coven moot
til rain douses them under brush
or Amtrak reaves through.
***
MORE CHARLIE MITCHELL: A FANTASY LAND (story) | SENTINELS (story) | JACKALOPE (story). MORE POETRY: Stephanie Burt's WE ARE MERMAIDS | James Parker's BOURNE VARIATIONS | James Parker's KALEVALA bastardizations | Damon Krukowski's NEVER BEGIN TO SING | Douglas Wolk's LIMERICKANIA | Franklin Bruno's ADEQUATED | John Holbo's ON BEYOND ZARATHUSTRA | Greg Rowland's MY FIRST CRITICAL THEORY ABC | Matthew Battles's ESSAY ON MAN.