HAIKAI (4)
By: Charlie Mitchell
July 4, 2023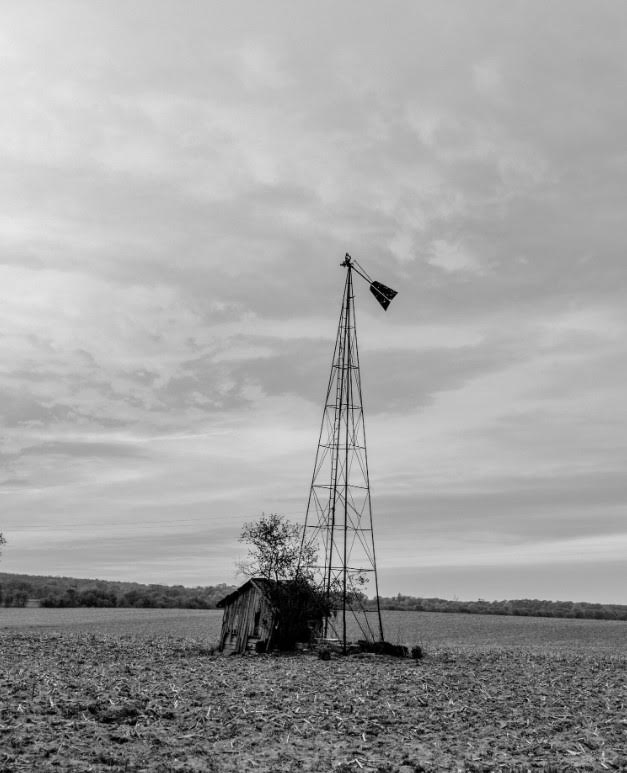 One in a series of haikai by HILOBROW friend and contributor Charlie Mitchell. (Haikai are informal, spontaneous collections of linked haiku-like poems.)
*
BEFORE A DROUGHT BREAKS
a cicada drills past
white haze curtains for a mate —
none left more than husks.
squirrel ossuary
a dog's true El Dorado
right under the porch.
laundry dries on slats
lit dart wafts past the rattle
of an AC's toil.
clouds congeal reprieve
quenching worry, or jolt their wrath
blazing a matchbox.
Last Night rakes talons
of hot lead through pink spongeflesh,
living circuitry.
crouch and warm yourself
at the fires of your childhood
heart shucked callous-free.
a fey door opens
on limestone river glass panes
where suns sink molten.
rain pelts white sand tan
yet kisses your face, white eel
swallowed in silt depths.
***
MORE CHARLIE MITCHELL: A FANTASY LAND (story) | SENTINELS (story) | JACKALOPE (story). MORE POETRY: Stephanie Burt's WE ARE MERMAIDS | James Parker's BOURNE VARIATIONS | James Parker's KALEVALA bastardizations | Damon Krukowski's NEVER BEGIN TO SING | Douglas Wolk's LIMERICKANIA | Franklin Bruno's ADEQUATED | John Holbo's ON BEYOND ZARATHUSTRA | Greg Rowland's MY FIRST CRITICAL THEORY ABC | Matthew Battles's ESSAY ON MAN.