PARAMAX (3)
By: Max Glenn
September 27, 2021
We are pleased to present PARAMAX, a three-part series in which talented musician and HILOBROW friend Max Glenn guides our listening to his latest release, Maxtape II. Spotify users, scroll to bottom of each post for a track link.
MAXTAPE II TRACKS: I | II | III.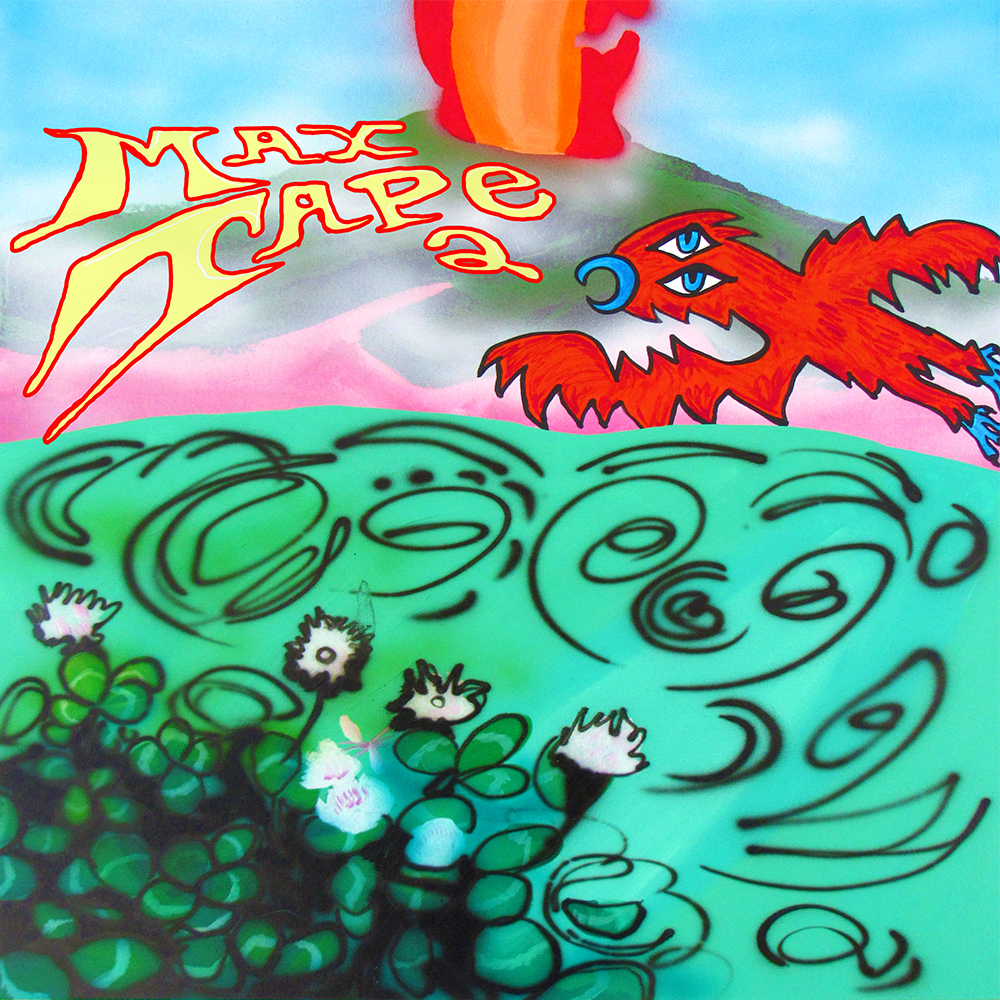 III
The first section of "III" was made with the Middle Collegiate Church — which was a few blocks away from my apartment, this past year — in mind. The church, which served as a women's shelter, burned down in December. Luckily, no one was hurt. The fire went on for a night and a day, the clean-up took about a week. I wanted to compose a track with this tragic fire in mind, so I'd walk past and record the fire trucks, clean-up crew, and pedestrians' comments. I paired these noises with a piano improvisation I did in California.
The next section was recorded in the living room of my same apartment with Nate on vocals and Kat on the Roland TR8. I hosted a fair amount of jam sessions there, even though the living room was not much bigger than my closet-sized bedroom. The music we made in those sessions was never intended to be released, but I snuck this interlude in — because it represents the sounds of that time and those people and the shelter we created from the winter's cold.
The next part of "III" is "5656", which I released before Maxtape II. I recorded and produced this track in one day entirely on my phone. A few days before, I was put on to Dean Blunt's song 'as long as ropes unravel fake rolex will travel', and this is where that inspiration took me. It is a continuation of my experiments with repetition; I wanted to create a little sound world to live in for about seven minutes. Most of the guitar elements have a lot of delay, so by looping the track the wet and dry signals connect in specific, syncopated ways. I used the synth to try to sound like whitenoise or feedback (which is already very present because of the guitar amp I recorded off of), but a whitenoise that I could control the tone of. I put a lot of rain noises subtly throughout, so it kind of becomes a lullaby.
The last part of "III" is the second installment of 'all my voicemails' from the first Maxtape. I had a whole new batch of sweet messages left by tons of people in my life that I wanted to share. I really love the overlapping goodbyes at the end, it made me tear up the first time I heard them all together.
***
CURATED SERIES at HILOBROW: LINOCUT 2022 by Lawry Hutcheson | PULP WAVE by Charles Leech | DRAWING TABLE WORLD by Theo Ellsworth | DISTENDED ANIMATION by Erik Davis | PARAMAX by Max Glenn | YUKO ODA by Yuko Oda | GOOD WORK JOE by Joe Alterio | LI'L REUSCH by Mister Reusch | LINOCUT 2020 by Lawry Hutcheson | CHALK.PRESS by Adam Netburn | PLAGUE YEAR by Rick Pinchera | NOOSFERA by Charles Glaubitz | CENTER OF THE UNIVERSE by Douglas Wolk | A SILENT HALLUCINATION by Alex Gerasev | BUNNY CITY by Gary Panter | HOP UP by Luc Sante | UNBORED CANON by Josh Glenn | CARPE PHALLUM by Patrick Cates | MS. K by Heather Kasunick | HERE BE MONSTERS by Mister Reusch | DOWNTOWNE by Bradley Peterson | #FX by Michael Lewy | PINNED PANELS by Zack Smith | TANK UP by Tony Leone | OUTBOUND TO MONTEVIDEO by Mimi Lipson | TAKING LIBERTIES by Douglas Wolk | STERANKOISMS by Douglas Wolk | MARVEL vs. MUSEUM by Douglas Wolk | NEVER BEGIN TO SING by Damon Krukowski | WTC WTF by Douglas Wolk | COOLING OFF THE COMMOTION by Chenjerai Kumanyika | THAT'S GREAT MARVEL by Douglas Wolk | LAWS OF THE UNIVERSE by Chris Spurgeon | IMAGINARY FRIENDS by Alexandra Molotkow | UNFLOWN by Jacob Covey | ADEQUATED by Franklin Bruno | QUALITY JOE by Joe Alterio | CHICKEN LIT by Lisa Jane Persky | PINAKOTHEK by Luc Sante | ALL MY STARS by Joanne McNeil | BIGFOOT ISLAND by Michael Lewy | NOT OF THIS EARTH by Michael Lewy | ANIMAL MAGNETISM by Colin Dickey | KEEPERS by Steph Burt | AMERICA OBSCURA by Andrew Hultkrans | HEATHCLIFF, FOR WHY? by Brandi Brown | DAILY DRUMPF by Rick Pinchera | BEDROOM AIRPORT by "Parson Edwards" | INTO THE VOID by Charlie Jane Anders | WE REABSORB & ENLIVEN by Matthew Battles | BRAINIAC by Joshua Glenn | COMICALLY VINTAGE by Comically Vintage | BLDGBLOG by Geoff Manaugh | WINDS OF MAGIC by James Parker | MUSEUM OF FEMORIBILIA by Lynn Peril | ROBOTS + MONSTERS by Joe Alterio | MONSTOBER by Rick Pinchera | POP WITH A SHOTGUN by Devin McKinney | FEEDBACK by Joshua Glenn | 4CP FTW by John Hilgart | ANNOTATED GIF by Kerry Callen | FANCHILD by Adam McGovern | BOOKFUTURISM by James Bridle | NOMADBROW by Erik Davis | SCREEN TIME by Jacob Mikanowski | FALSE MACHINE by Patrick Stuart | SIGNIFICANT OBJECTS (cross-posted from Significant Objects website) | UNBORED MANIFESTO by Joshua Glenn and Elizabeth Foy Larsen | H IS FOR HOBO by Joshua Glenn | 4CP FRIDAY by guest curators