Pop with a Shotgun (8)
By: Devin McKinney
July 17, 2015
[Between October 2005 and June 2009, HiLobrow contributor Devin McKinney worked with intermittent perseverance and passion to record his reactions to music and music-related stimuli at a blog called Pop with a Shotgun. He has selected some of his favorite posts for this reprint series. This installment, originally posted December 22, 2005, is the eighth of ten.]
*
Cherish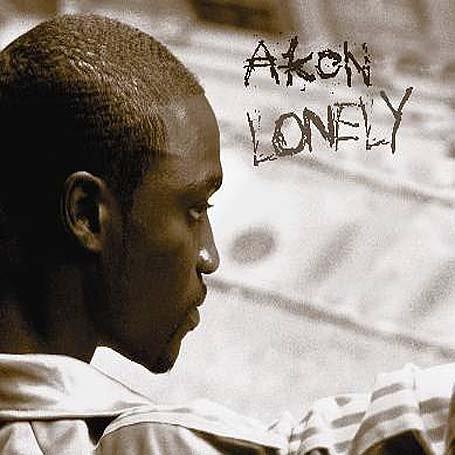 AKON, "Lonely," "Don't Let Up"
There's a friend who always challenges me on sampling in hip-hop and rap, wanting me to explain how it's not outright theft, or how it can be called music when it only swipes a preexisting hook and stamps a boilerplate rap over the top. I sometimes have trouble justifying this to myself. But wherever personal taste is concerned, we don't really justify anything — we rationalize on the basis of what we like. My friend says rap and hip-hop aren't music; yet he extols the likes of David Bowie's Scary Monsters and Lou Reed's The Bells, both of which I think are largely wretched and unlistenable. If that's music, give me… you know, something else.
Young Akon — born in Senegal, raised in New Jersey, one album out — does a magic trick with a hook that complicates all of that, the way good sampling always does. But even more so given that the hook (from Bobby Vinton's "Mr. Lonely") is one I didn't like until it appeared in its new, twisted form. Akon winds Vinton's vocal up to Chipmunk speed, makes ear-pricking motifs from a mere honk of muted trumpet and a falsetto break, and delivers a forlorn lament over a depressed beat. It sounds like a novelty record, and its foundation is a corny Copacabana ballad that for years was a regular irritation on oldies radio. Yet it breaks my heart. How? Why, what, who — ?
Often rap and hip-hop are just a stolen hook and boilerplate rhyme, and there's really no defense for bad music, whatever the genre. But when the swipe transforms the steal into something strange and wonderful, something the hook could never have been on its own, something that peals on your ears like bells, then you know that, once again, The Moment has arrived. That meeting of melody, intractable beat, an emotion in the voice of the singer, a spot in the psychology of the listener. Misgivings or not, there you are, listening to the damn thing again and again, needing that hit just one more time.
"Don't Let Up" is something different, but similar: an open-hearted funk ballad with great guitar and horn parts, a throwback to the Seventies (or maybe the Eighties) that reminds you you're alive right now.
Emotion, excitement, that secret place in your mind, your life being lived: these are the things that pop music, by any reckoning, is supposed to bring you into closer, finer touch with. How can anyone say this isn't music, or that the best of it isn't to be cherished?
https://www.youtube.com/watch?v=2Mvd5dpYAP4
***
ALL POSTS IN THIS SERIES
CURATED SERIES at HILOBROW:
PINAKOTHEK
by Luc Sante |
ALL MY STARS
by Joanne McNeil |
INTO THE VOID
by Charlie Jane Anders |
WE REABSORB & ENLIVEN
by Matthew Battles |
BRAINIAC
by Joshua Glenn |
COMICALLY VINTAGE
by Comically Vintage |
BLDGBLOG
by Geoff Manaugh |
WINDS OF MAGIC
by James Parker |
MUSEUM OF FEMORIBILIA
by Lynn Peril |
ROBOTS + MONSTERS
by Joe Alterio |
MONSTOBER
by Rick Pinchera |
POP WITH A SHOTGUN
by Devin McKinney |
FEEDBACK
by Joshua Glenn |
4CP FTW
by John Hilgart |
ANNOTATED GIF
by Kerry Callen |
FANCHILD
by Adam McGovern |
BOOKFUTURISM
by James Bridle |
NOMADBROW
by Erik Davis |
SCREEN TIME
by Jacob Mikanowski |
FALSE MACHINE
by Patrick Stuart |
12 DAYS OF SIGNIFICANCE
|
12 MORE DAYS OF SIGNIFICANCE
|
12 DAYS OF SIGNIFICANCE (AGAIN)
|
ANOTHER 12 DAYS OF SIGNIFICANCE
|
UNBORED MANIFESTO
by Joshua Glenn and Elizabeth Foy Larsen |
H IS FOR HOBO
by Joshua Glenn |
4CP FRIDAY
by guest curators