Cage's Pages
By: Peggy Nelson
January 30, 2013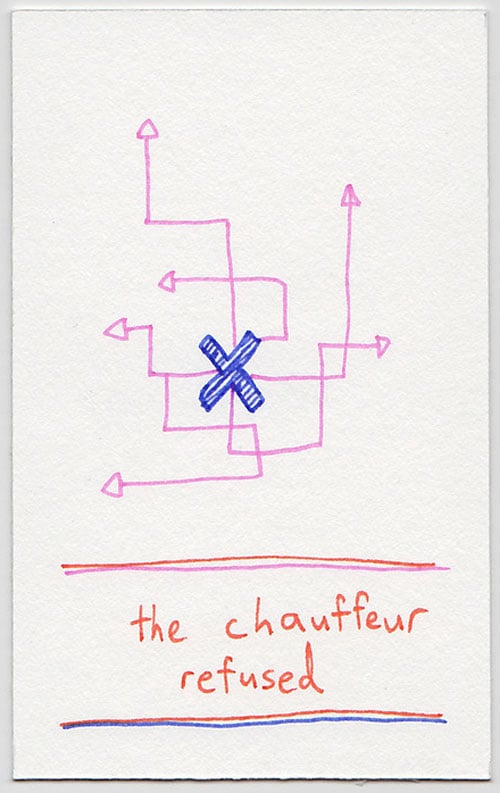 Illustrator Tim Lillis has launched a project inspired, or perhaps we should say compelled, by John Cage's journals. Entitled Cage's Pages, Lillis has been doing a single drawing each day of January 2013 inspired by one of Cage's phrases, using only sturdy white paper and felt-tip markers, whose wavery persistence gently echoes Cage's voice.
Our intent was to use one of the phrases we randomly pulled out to name our band. Somehow, that exercise failed and we are nameless as I write this. Cage's Pages, however, live on! For each day of January, I have selected a phrase from John Cage's journal and illustrated it.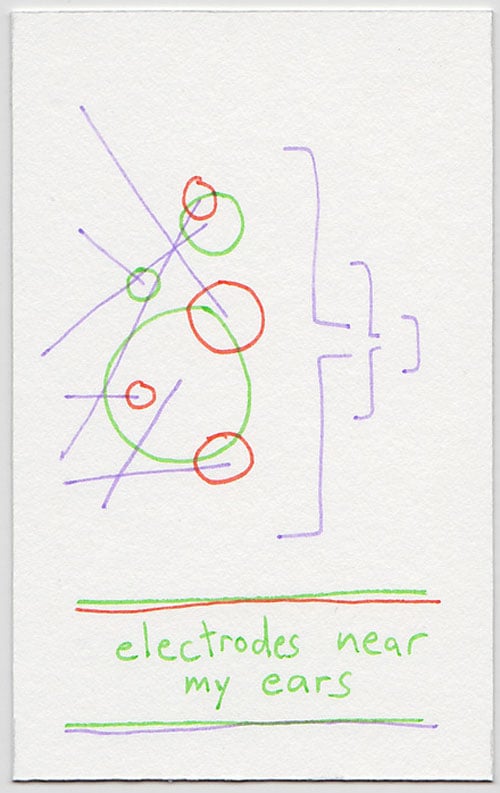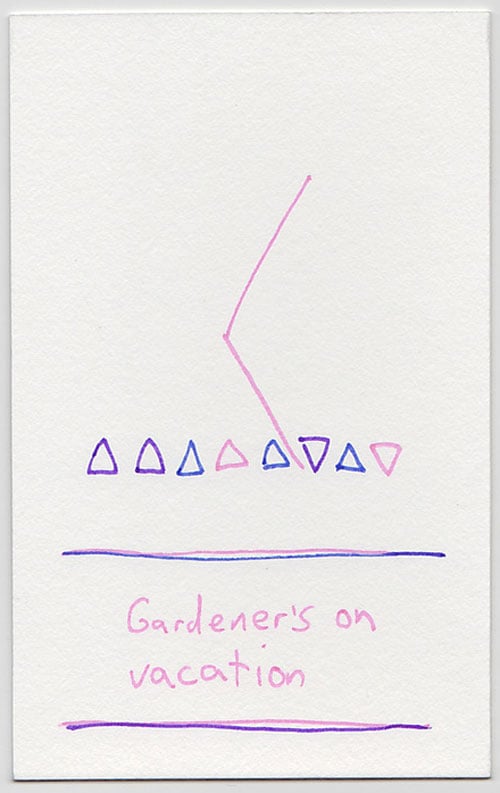 The colors are bright although the mark-making is minimal, and there is no attempt at the illusion of shading or representation. Instead, Lillis, following certain self-imposed rules, channels the ideas found in the journals through his own individual filter. As do we all. Each listener hears their own 4′ 33″, be they happy, unhappy or otherwise.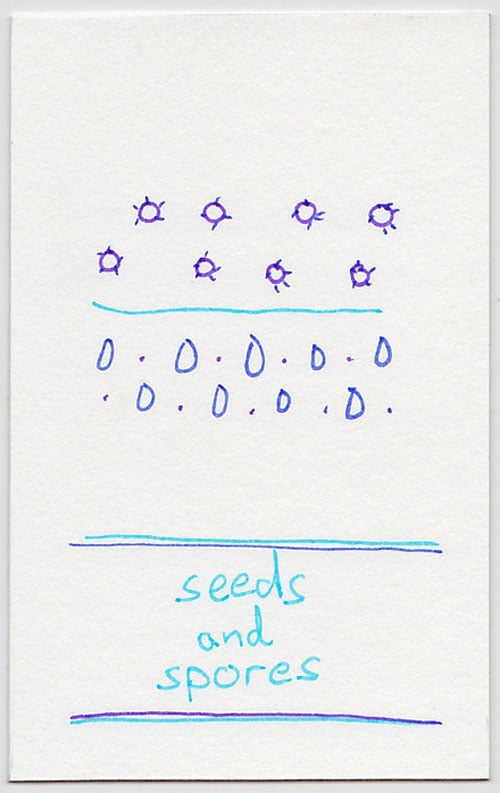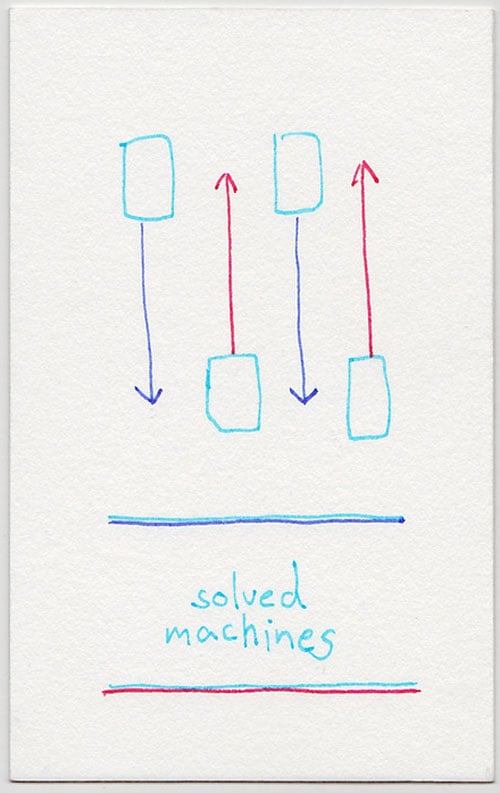 For a lot of artists, the tyranny of the perfect is an ever-present poltergeist hovering just above and out of sight. When I was first introduced to Cage's work, I didn't know enough about music or composition to really understand how groundbreaking the work was, just that it seemed so raw and inspired as to be Id on tap, directly from deep inside the man, which was terrifying and exhilarating at once. With Cage's Pages, I think Tim does something similar but visually – stark, unstudied, raw, and emotional. It makes you recognize the texture of the paper, the elements of marker on surface. I love it.
To compose one per day is surely sensitive to Cage's method. But the Pages are perhaps best viewed together with their environment; from which they are, in any case, inseparable.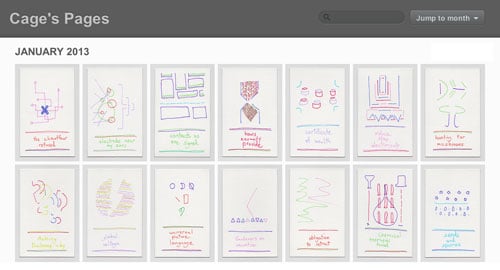 ***
In the Bay Area?
Cage's Pages
will be on view this Friday, February 1, at
Rock Paper Scissors Gallery
in Oakland, CA, as part of the monthly
Art Murmur
.
Cage's Pages on Tumblr
Tim Lillis' website