Solely Sonic
By: Peggy Nelson
January 17, 2013
In the spirit of Janus, let's spare a backwards glance as we launch ourselves into 2013.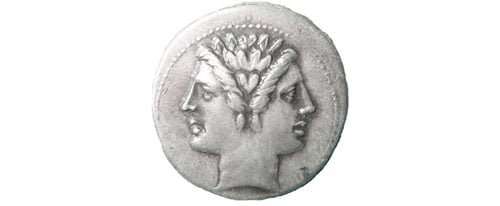 How do you prefer your year-in-review? Is it the photo scrapbook, or the sorting-by-date on Flickr? The highlights reel, or the remember-when montage? Your scribbled-over desk calendar? The "Christmas letter?" Or perhaps just a scroll through your unerased texts? All well and good. But what if your preferred mnemonic is solely sonic?
Over at the Disquiet Junto, now celebrating its one-year anniversary, the year-end challenge was to construct an audio journal of 2012, with twelve 5-second segments chosen in chronological order, representing each month. These "snapshots" were then strung together as is — no revisionist transitions allowed.
Without further ado, we invite you to listen to a selection of the soundtracks of some wildly variant 2012s, as inspiration (or cautionary tale, as the case may be) for the trajectory of your 2013.
[The player scrolls – there are 33 audio journals in this set.]
***
Inspired? Join the Junto on SoundCloud.