Jimmy Smith
By: Greg Rowland
December 8, 2011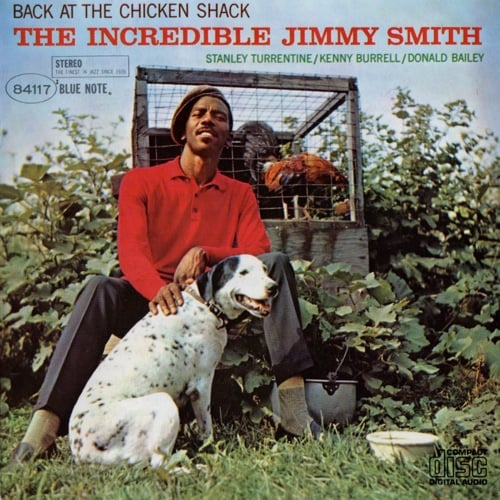 History is a set of revolving wheels, each transmuting a Temporal Harmonic System of infinite possibility. This system is itself augmented by a two-speed Rotating Symbolism that brings the warm disjunctures of the Doppler Effect to aspects of ideology and subjectivity. Oddly enough, this system is mirrored by the mechanics of the Hammond Organ and the Leslie Speaker. It's the instrument of choice for anybody seeking a Scooby-Snacked Polyphony of Aural-Dialectics, evangelizing our nimbus-dreams and bulk-load-bash through Rotational Bliss. The Hammond Organ found a perfect human manifestation in the form of JIMMY SMITH (1925 or 1928-2005), the profound jazz-presence who pushed the Hammond's delicacy and dirt further than all who came before. Smith's hands, heart and pedal-pump feet baked perfect batches of Infinity Bread, smothered with the Groove and the Glory of Sanctified Butter. Jimmy's music cries out to us still. His message is clear: Fast or Slow, a Devotion to Rotation blesses both the Godly and the Groovy, and all who spin between.
***
On his or her birthday, HiLobrow irregularly pays tribute to one of our high-, low-, no-, or hilobrow heroes. Also born this date: E.C. Segar.
READ MORE about members of the Postmodernist generation (1924-33).