4CP Friday
By: Greg Rowland
July 22, 2011
To celebrate the one-year anniversary of 4CP, HiLobrow invited guest curators to assemble themed comic-book-detail galleries from 4CP's collection. Click here to see all galleries.
***
THEME: HALF-WAY THERE
CURATOR: GREG ROWLAND
All children fear the gaps. They know that matter is barely there, and it's the gaps between stuff that constitutes everything. There is, at best, only one olive on the cosmic pizza. A single olive does not constitute a topping. We know this to be true, yet we must maintain the delusion. We know that if we send the pizza back to the kitchen, any extra olives will surely be accompanied by the chef's special topping, an additional ingredient so terrible that it dare not speak its name.
Thus, our four-colour friends are semi-submerged in their own delusions, flailing or fading reminders of the dots that barely pepper the void. Just like us, they are only one dot away from the margarita of oblivion.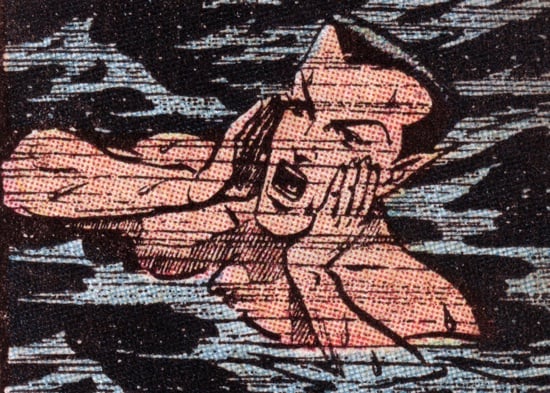 *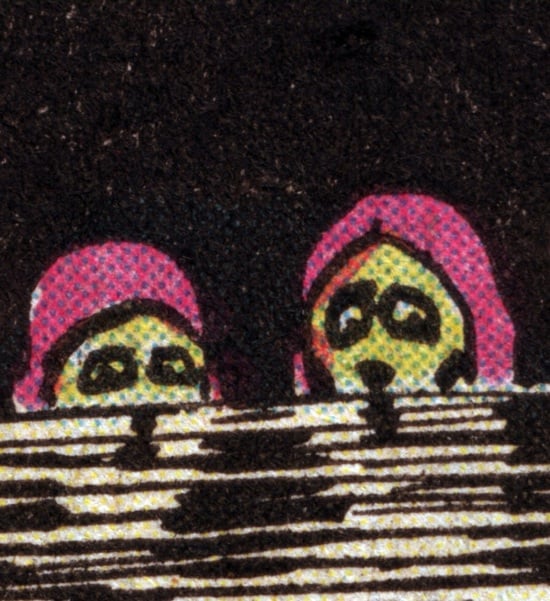 *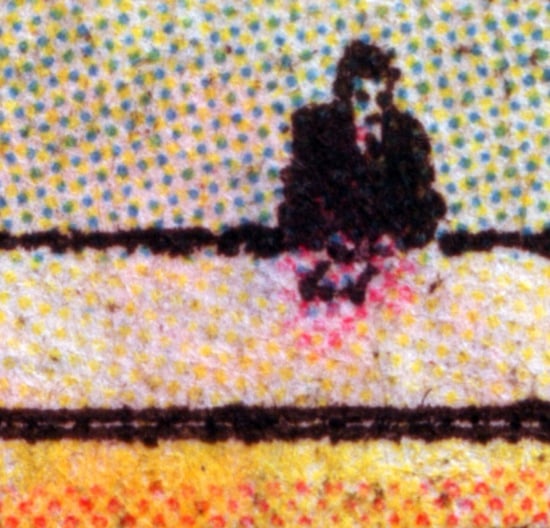 *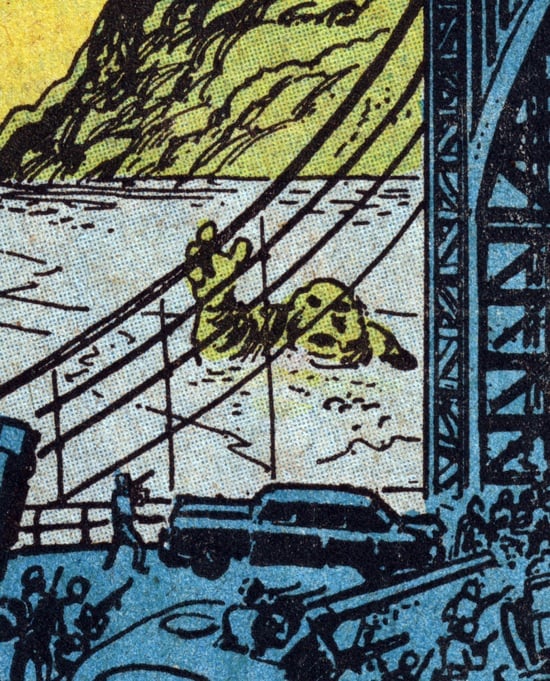 ***
SIMILAR HILOBROW SERIES: CHESS MATCH — a gallery | FILE X — a gallery | KIRB YOUR ENTHUSIASM — 25 Jack Kirby panels | SECRET PANEL —Silver Age comics' double entendres | SKRULLICISM | CURATED: 4CP FTW by John Hilgart | ANNOTATED GIF by Kerry Callen | FANCHILD by Adam McGovern