ASCII in 3D
By: Peggy Nelson
May 11, 2011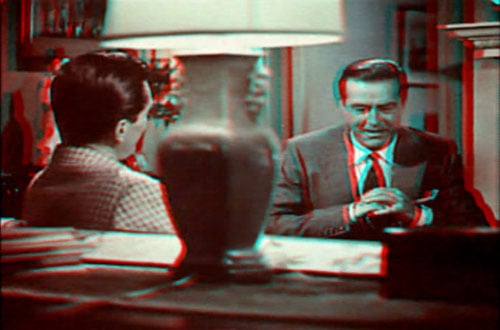 [Early 3D TV? (artist's rendition)]
The 3D trend might seem the exact opposite of the resurgence of the animated gif. One augments images, the other embraces limitation. And yet in our cultural Venn diagram, there is actually an intersecting set. Whose member is, improbably, ASCII art.
You might think it doesn't get any more stripped-down than ASCII art, where images are built by suggestion and line segments (and non-ambiguous width requirements.) They range from the iconically simple, to the obsessively complex. But they never overstep the boundaries of Flatland; never, that is, until now.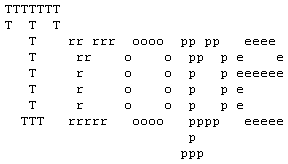 [Trope]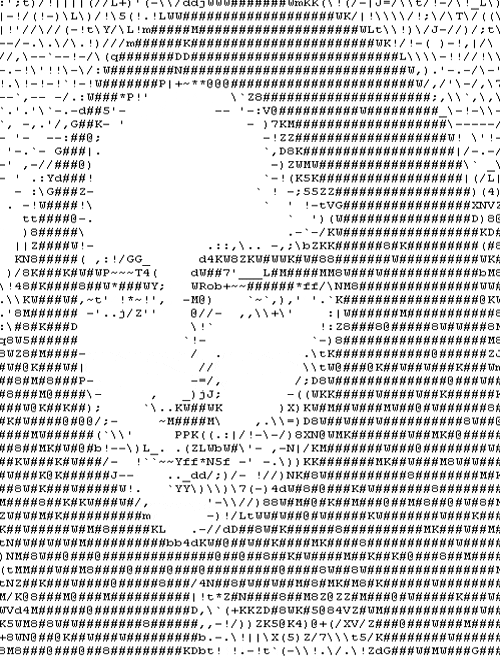 [Mona Lisa]
There is an eddy within the tide of animated gifs that mimics a 3D effect. Shoot (or otherwise construct) the same scene from two or three different angles along a plane, animate them together, and the resulting gif mimics a staccato pan in three dimensions. The best are oddly compelling, inviting you to jump in at the next jump cut.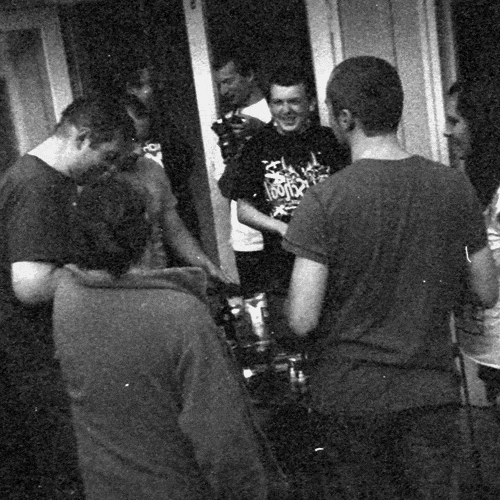 [3D Animated gif by gltshhh]
But line segments can follow the lead of their bitmapped brothers in simulating the z-axis. This great example Tumbled up today: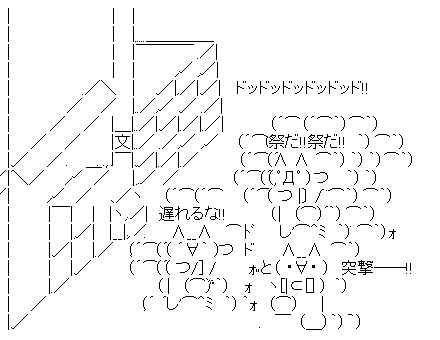 [ASCII cats]
And despite the inherent minimalism, LARPing the ASCII is not only permitted, but encouraged. Here, an ASCII-flavored LARP opera with sets by designer Peter Biľak offers a bit of LED ASCII among the dancing bitmaps, set to Beethoven's Eroica symphony.
[Letters]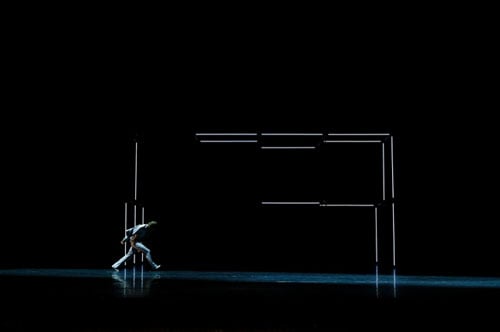 [Line Segments]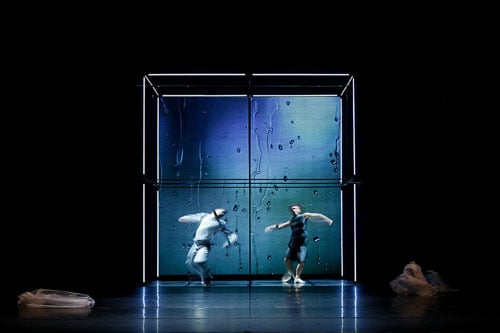 [Mimes in the box]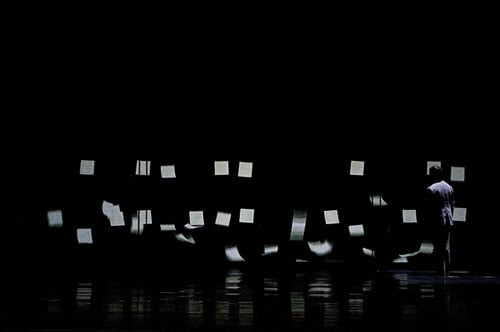 [Punctuation!]
And if any full philharmonic orchestra might be contemplating playing an 8-bit Eroica, they should rest assured that it would not only be permitted, but encouraged…
***
Thanks to Emilio Gomariz, and prostheticknowledge for cool linkage.